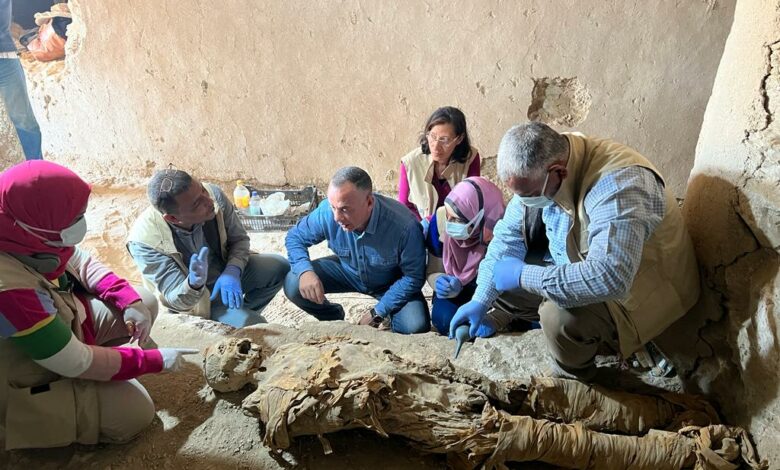 The Egyptian archaeological mission, headed by Secretary General of the Supreme Council of Antiquities, Mostafa Waziri, discovered a group of family burials from the era of the Thirteenth Dynasty of the Second Intermediate Period, during excavations at Dira' Aboul Naga cemetery on the western mainland in Luxor.
This discovery is the first of its kind in the area, Wazir explained, adding that its initial borders are about 50 meters wide, and over 70 meters long.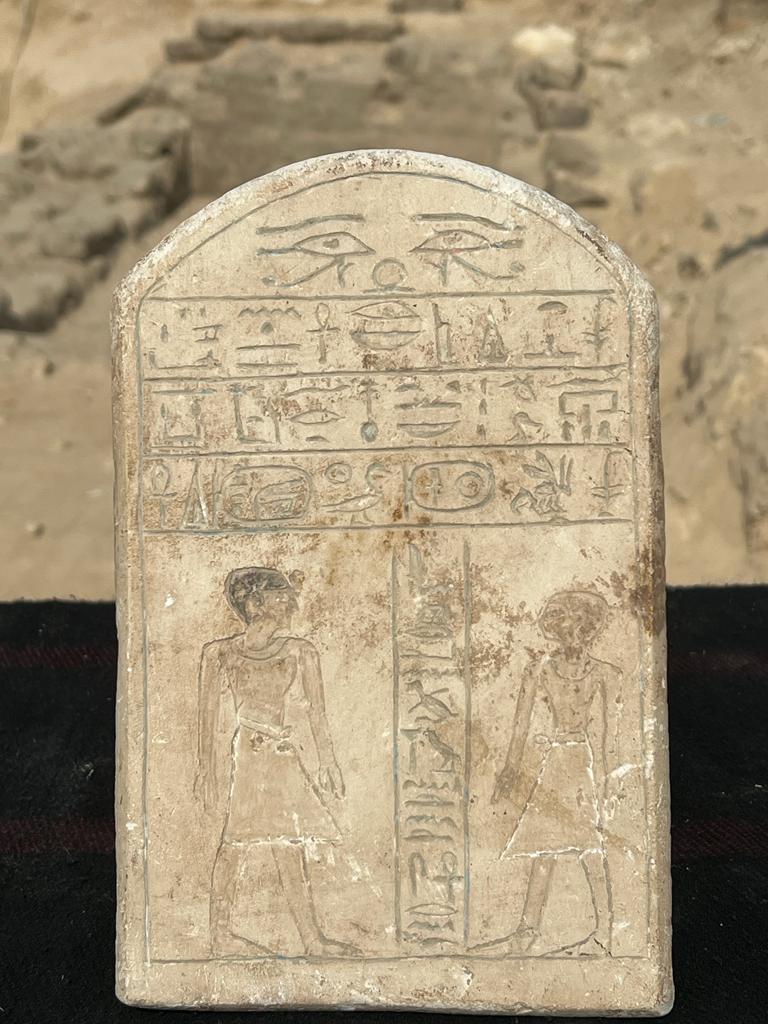 The mission discovered over 30 burial wells inside these burials that are similar in design and construction, including the burial well of a minister named "Ankho", who lived during the Thirteenth Dynasty under the reign of King Sobekhotep II.
Ankho's burial well contains a full coffin of pink granite that bears his name and surname and weighs about ten tons.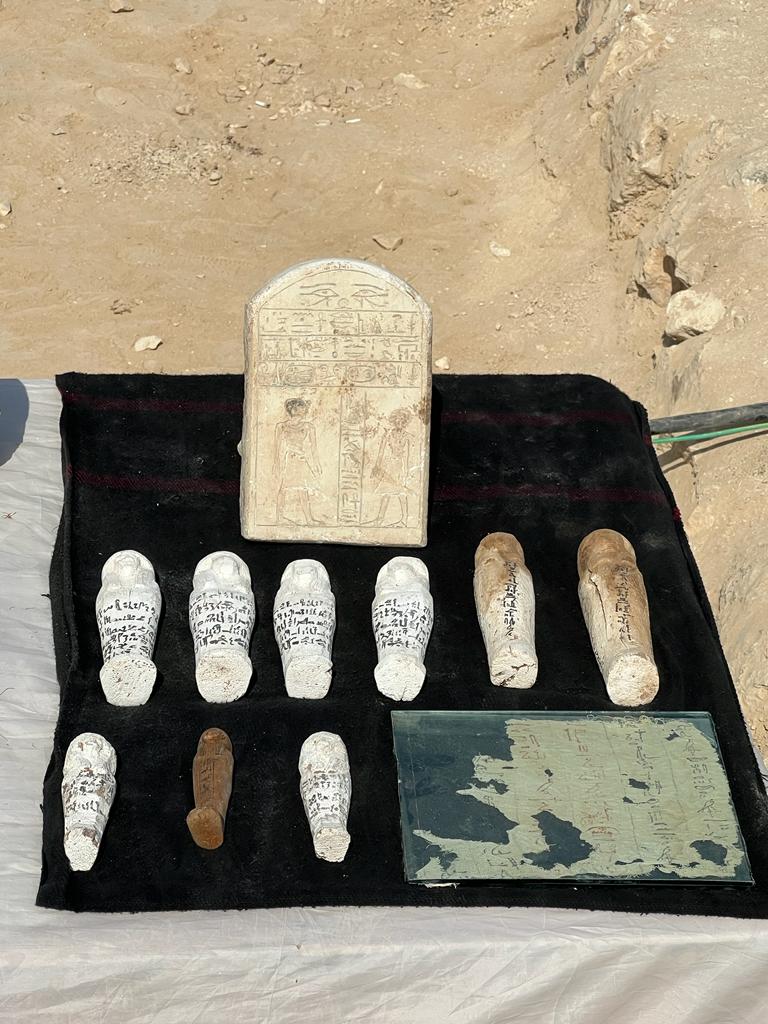 He added that inside one of the discovered wells, a small funerary stela was found decorated with a scene depicting the owner of the stele, who held the position of assistant minister, while making offerings to King Sobekhotep II.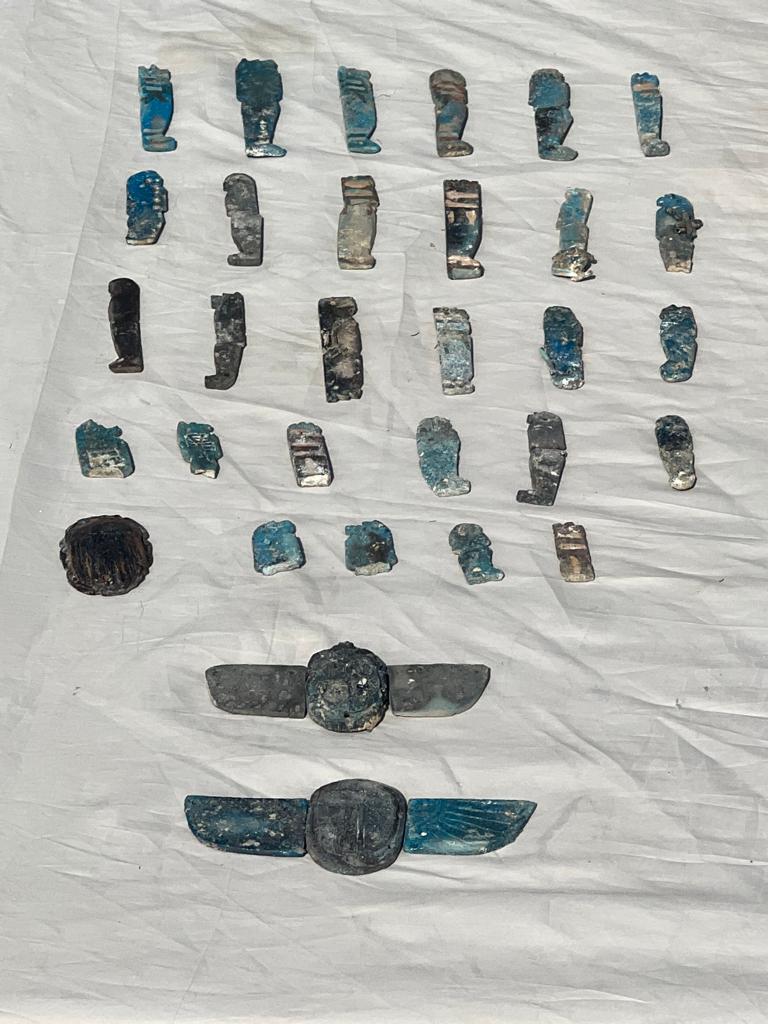 The Director General of Upper Egypt Antiquities, Fathy Yassin, said that the mission also found a mud-brick building that was dedicated to making offerings.
Inside were various white-painted ushabti statues with writings in black ink in hieratic script, alongside large group of amulets made of faience of various shapes, such as scarabs, the sons of Horus and a large amount of beads, in addition to hundreds of funerary seals without inscription, which characterize the period before the era of the New Kingdom.