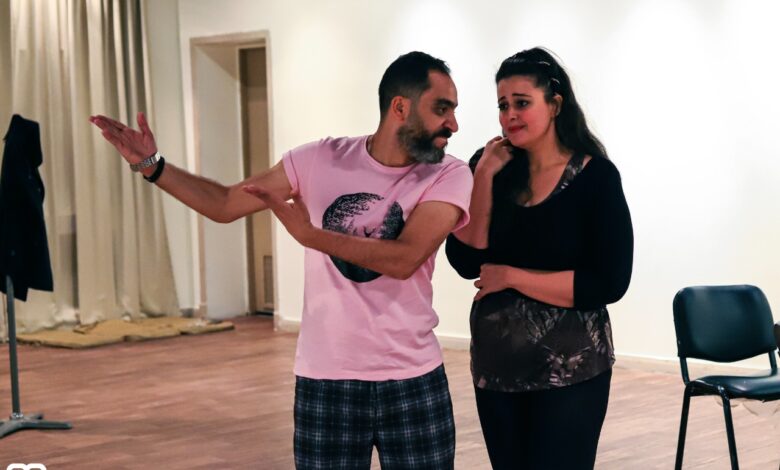 Director Mohamed Abdalla made his 12-year dream to produce Egypt's first silent theatrical show a reality on Friday with the premiere of 'Halawes' (Hallucinations), a silent adaptation of William Shakespeare's 'The Merchant of Venice', at the al-Hanager Theater.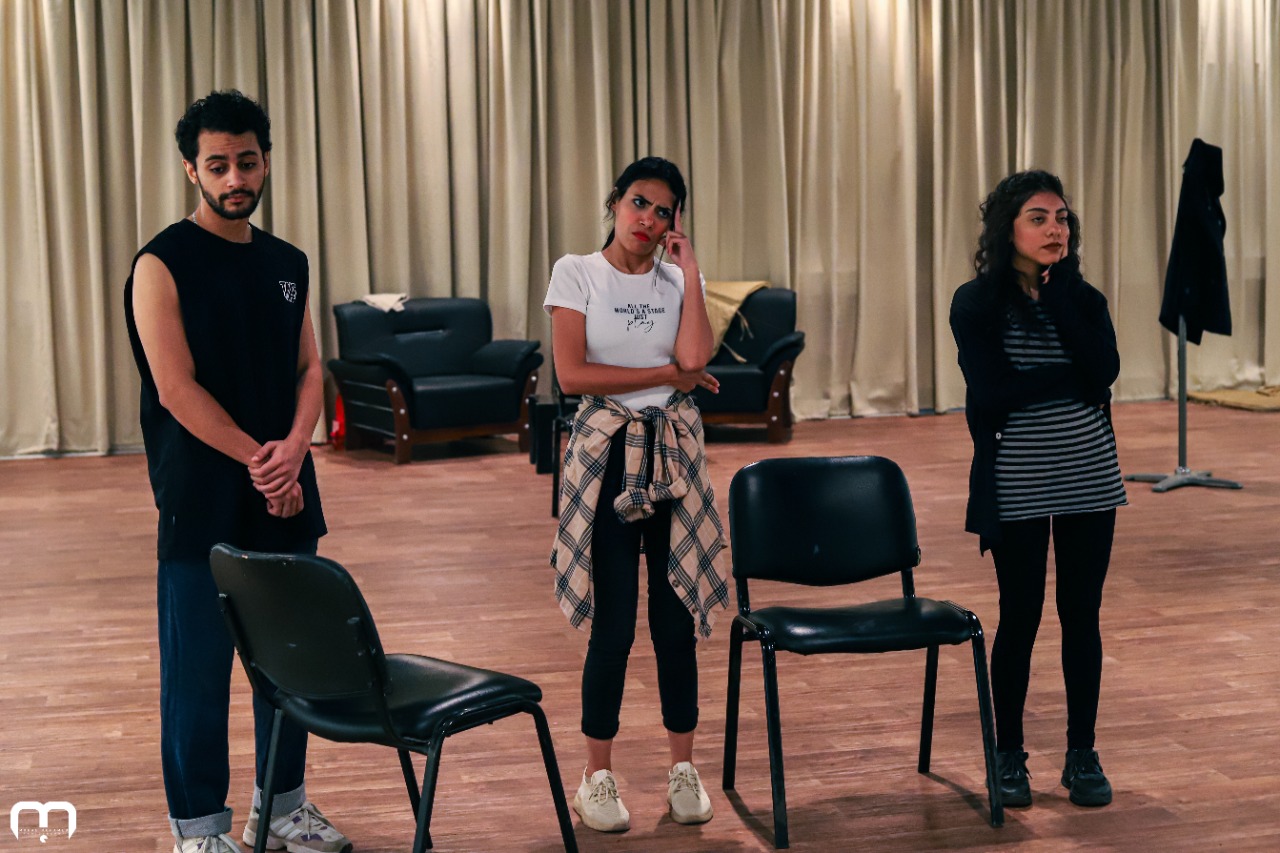 "It was a dream that came to me 12 years ago. It was not an easy journey. I am excited it is finally coming to fruition after eight months of rehearsals," said the director.
He explained how his vision for this no-dialogue version of the classical play focuses on human relationships and how riendship, love, jealousy and hate can all  "exist within one circle of conflict."
The cast includes Omar Ezz, Abdallah Sultan, Abdulrahman Al-Qadi, Nesma Adel, Moatassem Shaaban, Jeorj Fawzi, Mustafa Hazeen, Reem Essam and Amira Ibrahim. The cast was trained by Abdullah with the assistance of Mostafa Hozayen and Ahmed (Oscar) Najdi.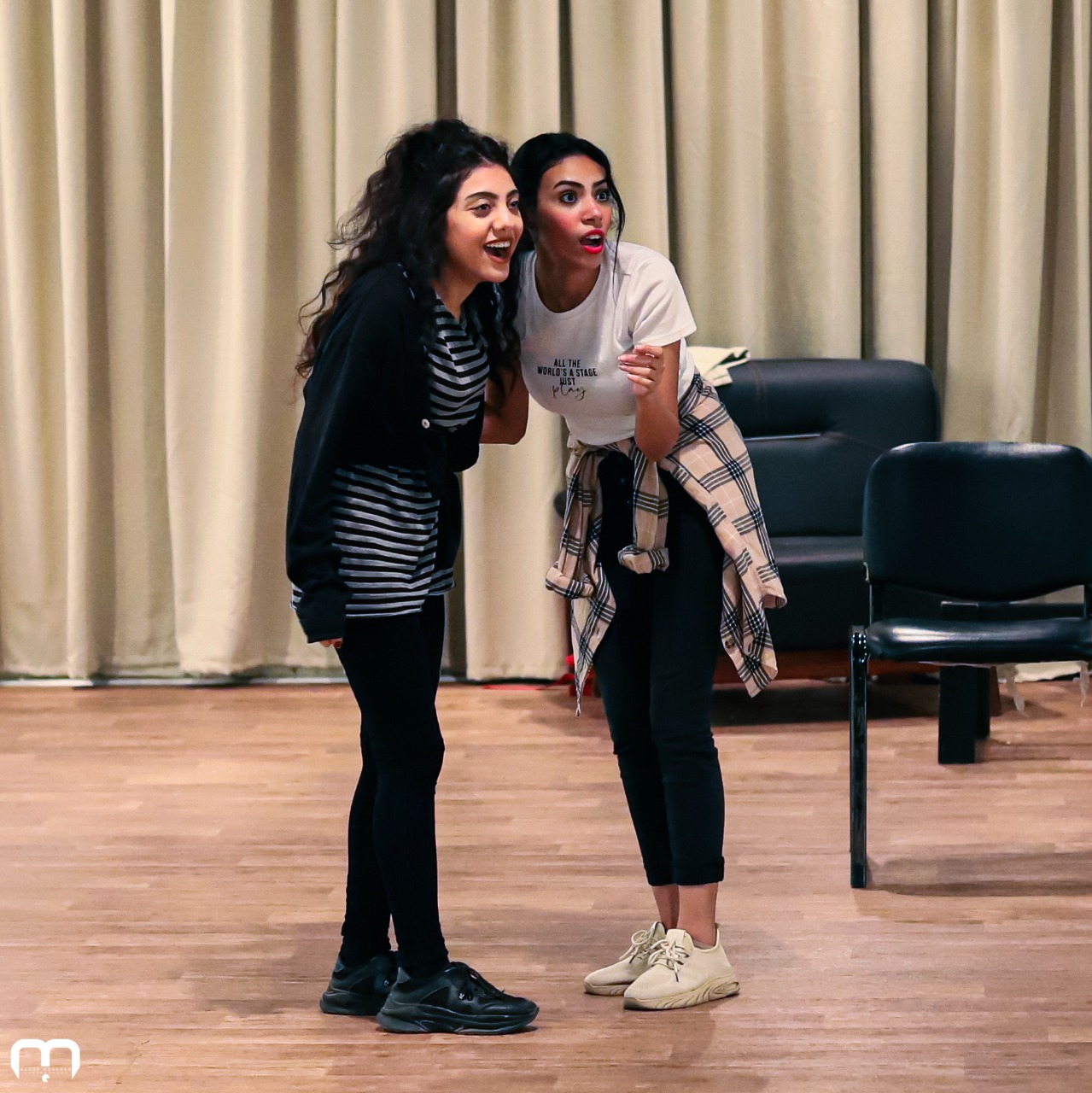 "We focus on the most expressive body language. Some of the cast had not been in mime theater before. We merge different aspects of theater schools to present a rich theater experience," Abdalla said.
Among the crew are assistant director Marwa Hassan, executive director Ahmed Reda with decorations designed by Amr Abdullah and lighting by Abu Bakr al-Sharif.
Amira Saber is the stylist of the show while Mohamed 'Bkkar' Fawzy designed the masks and make-up.
Mixed by Youssra Tawfik, the music of the show was specially selected and prepared by Abdalla and came under the charge of sound executive Omar 'Chicoo' Shoqier.
"I faced many obstacles along the way and I was able to pass them. I am hoping I could deliver my message to all mime theater artists in Egypt, telling them to continue the road without despair," the director concluded.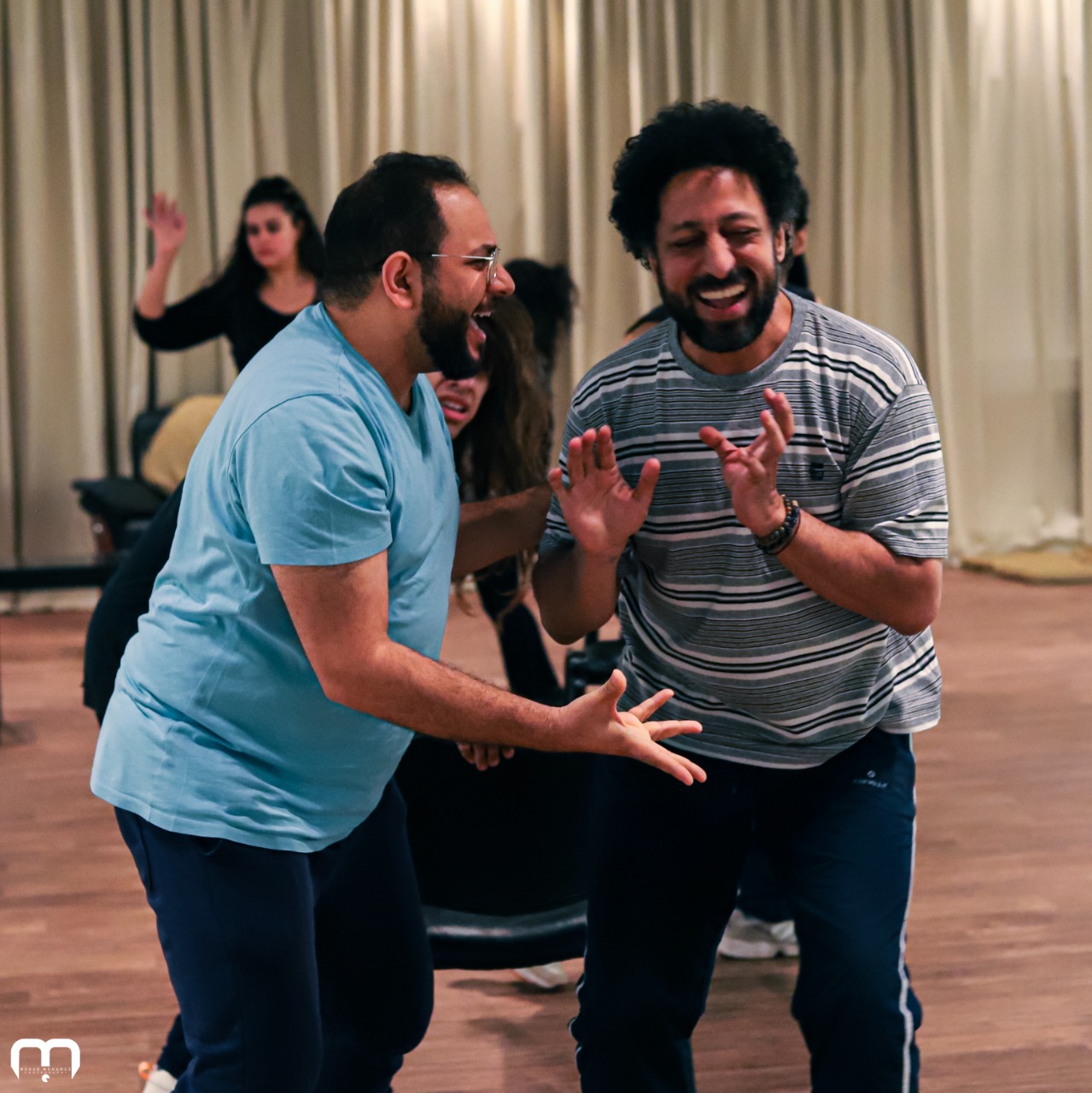 'Halawes' will be performed at Al-Hanager Theater every day at eight pm for 15 nights.