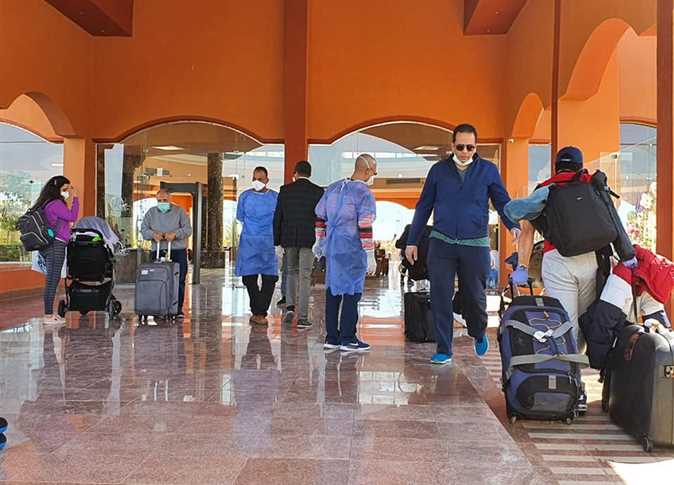 A resort in Marsa Alam south of the Red Sea opened its doors for Egyptians returning from Washington as they enter quarantine for two weeks there.
Approximately 275 Egyptian passengers flew back from Washington at Marsa Alam Airport, amid tight security and medical procedures.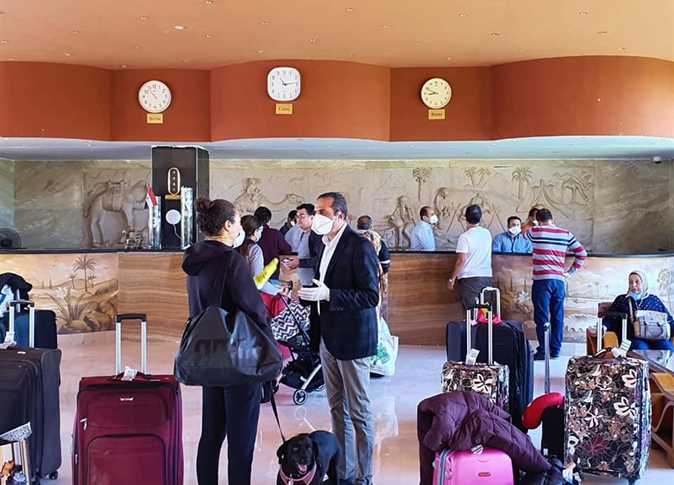 A medical examination was conducted upon their arrival at the airport, before they were transferred in about ten buses to the quarantine hotel.

They received their accommodations following disinfection procedures.
Employees were trained on how to deal with the quarantined guests and provide protection and their necessary needs in accordance with the World Health Organization's instructions.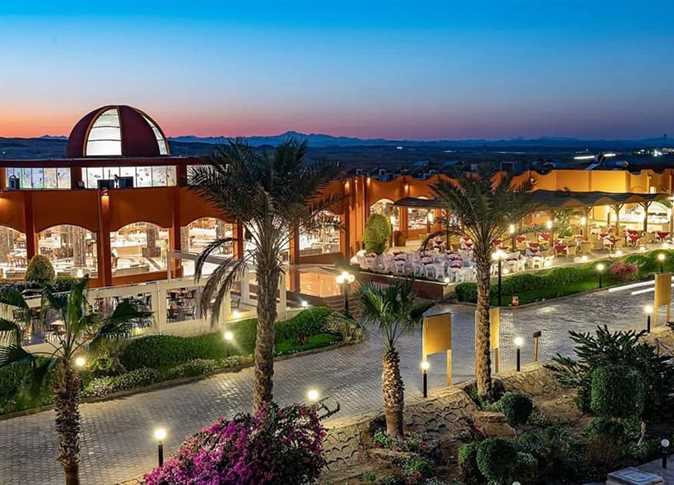 Before breakfast, the returnees were examined upon arrival by doctors.
Medical examinations were conducted on the returnees onboard their EgyptAir flight from Washington before they were transferred to the Marsa Alam hotel prepared for quarantine, said Tamer Marei, the undersecretary of the Ministry of Health Directorate in the Red Sea.

He added that medical teams were dispatched to the hotel to monitor their conditions and provide any medical care.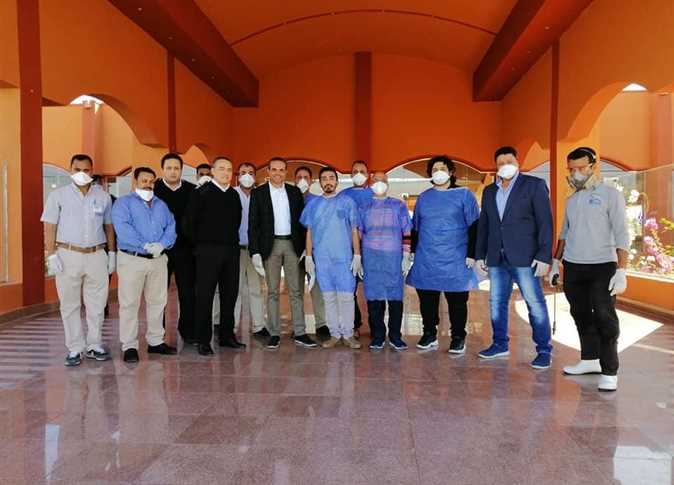 According to medical sources, these procedures all fall under the state's framework to fight and prevent the spread of the novel coronavirus.
Egyptian expatriates wishing to return must sign an avowal stating that upon arrival back to Egypt they will be quarantined in a place determined by the Health Ministry for 14 days, Cabinet Spokesperson Nader Saad said.
Anyone refusing to sign the avowal will be barred from boarding a flight back to Egypt, he stressed.
Egypt on Thursday confirmed six additional deaths and 86 new coronavirus cases, bringing the country's number of confirmed total cases so far to 865.
Fifty-eight people have died from the virus in Egypt.
These newly infected cases are all Egyptian nationals who returned from abroad or were in contact with previously confirmed cases in Egypt, Health Ministry Spokesperson Khaled Megahed said, adding that the total number of fully-recovered cases rose to 201 on Thursday, all of whom have been discharged from isolation hospitals.
Twenty-two cases left quarantine on Thursday.