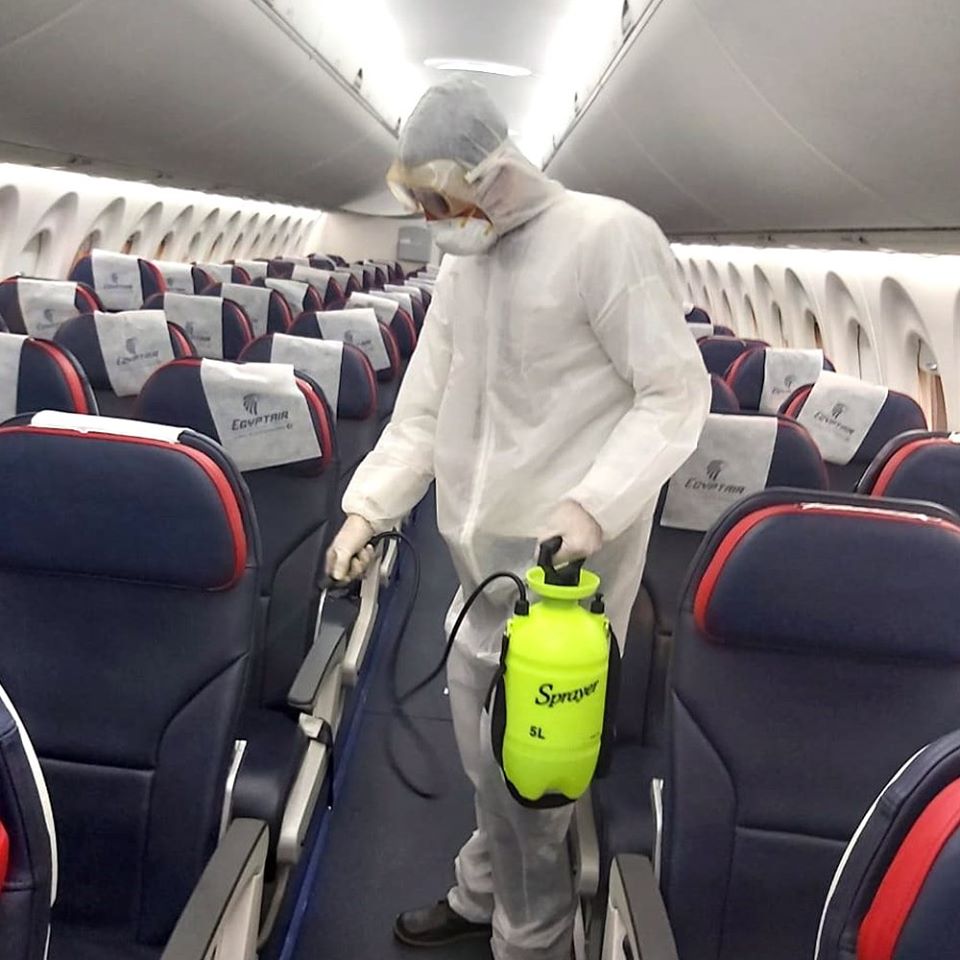 EgyptAir is ramping up measures to disinfect airplanes and high-traffic areas in airports across the country, a statement from the Ministry of Aviation said on Wednesday, as the World Health Organization officially declared the coronavirus outbreak a global pandemic.
EgyptAir has moved to disinfect the entrance and exits of arrival and departure halls at airports, as well as toilets, baggage carousels, passport counters, waiting halls, and all other areas used by travelers and employees at airports across the country.
The company has also issued directives to disinfect airplanes, with the cockpit area, passenger compartments, corridors, seats, and toilets sterilized, as well as airplane hangars, as a "precautionary" step against the spread of COVID-19, which has infected upwards of 10,000 in the Middle East so far.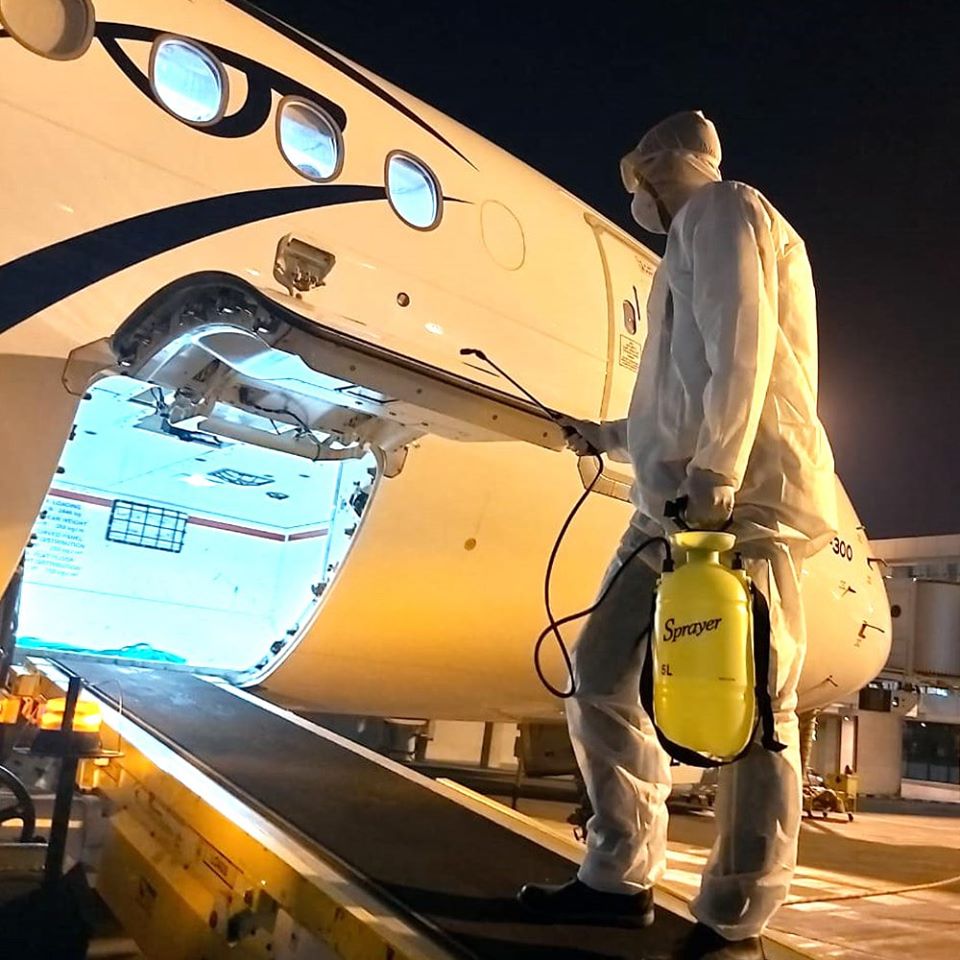 The procedures to disinfect airplanes and airports have been implemented in accordance with directives issued by the Minister of Aviation Mohamed Manar to ramp up sterilization measures.
The measures are in line with instructions from the Ministry of Health and the World Health Organizations' (WHO), which declared COVID-19 a pandemic on Wednesday, with over 126,000 cases and 4,600 deaths confirmed around the world.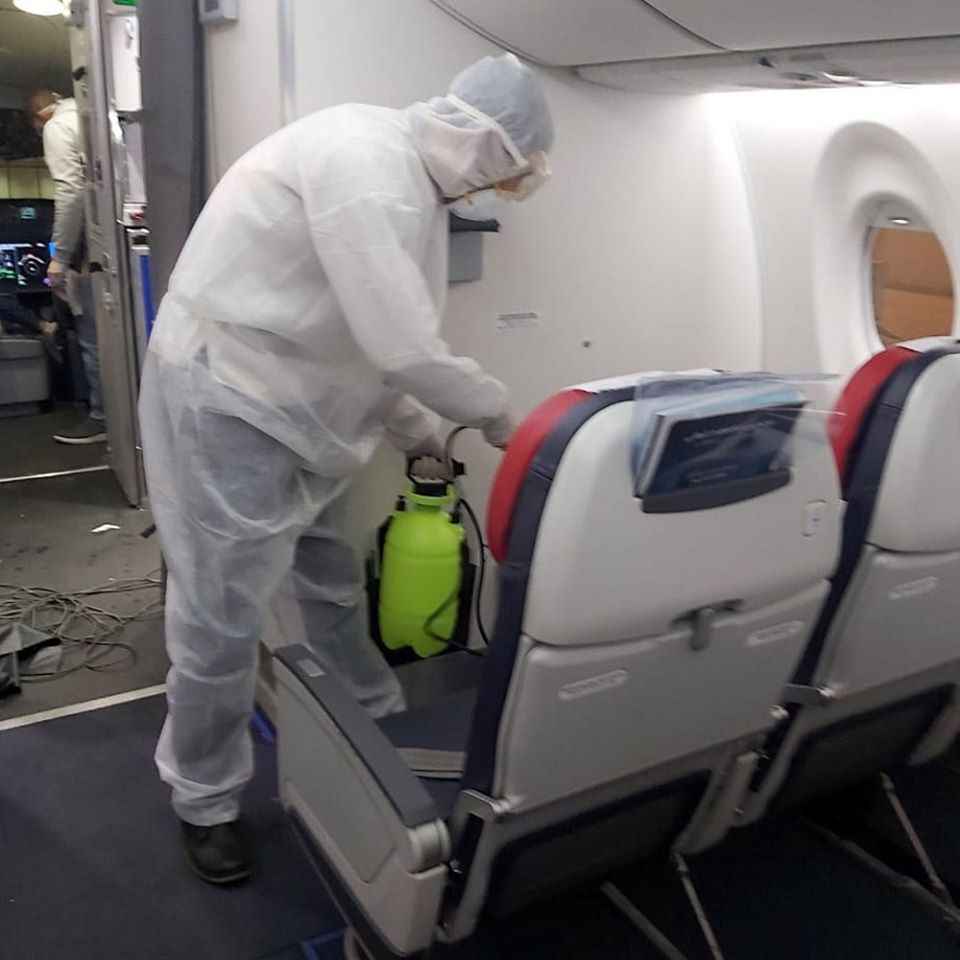 Manar said that the airports are using internationally approved sterilization and cleaning materials, which he said should help protect the health of travelers and airports workers.
Manar said that the Ministry of Health is coordinating with the quarantine and preventive medicine departments to ensure that all passengers receive a medical examination and health monitoring cards, adding that concerned authorities will follow up with travelers within 14 days after their arrival.
The airports have also hung up informational posters with general guidelines for slowing the spread of coronavirus and preventative methods like frequent hand washing and avoiding touching one's face to avoid falling ill.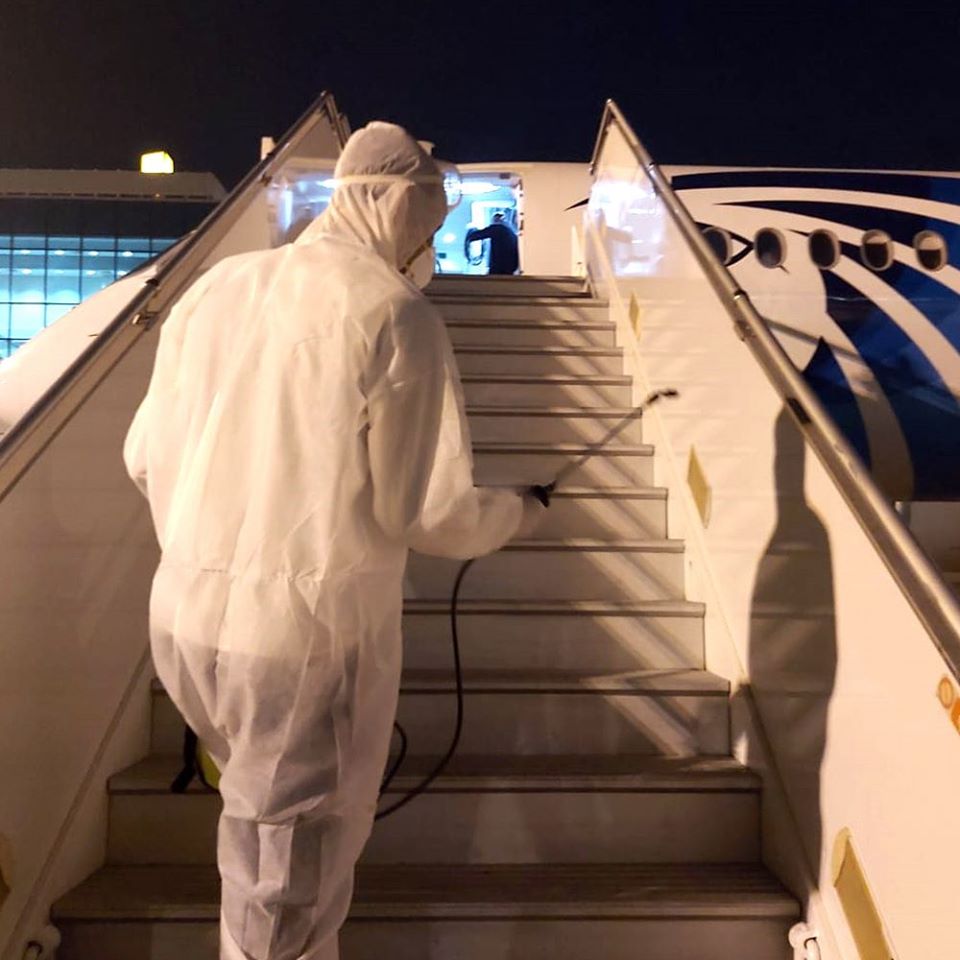 Edited translation from Al-Masry Al-Youm