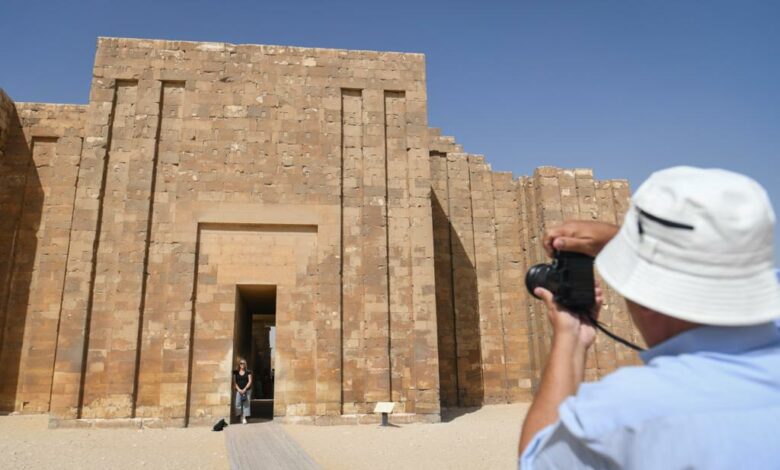 The Egyptian Tourism and Antiquities Minister Khaled al-Anany inaugurated on Monday a project to restore the south tomb of King Djoser in Saqqara, finalizing rehabilitation work which began in 2006.
The Secretary-General of the Supreme Council of Antiquities, Mostafa Waziri, explained that the south tomb of King Djoser is located in the southern corner of his funerary complex in the Saqqara antiquities area.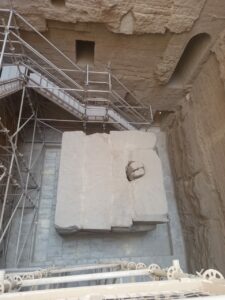 The tomb consists of two parts, he said: the upper part is a terrace building made of limestone, with a frieze decorated with cobra snakes.
The lower part is carved in the rock at a depth of about 30 meters, reached by a stone ladder that leads to a door carved in the rock as well. Then the entrance corridor has a stone ladder that in turn leads to the tomb door, and further to the internal corridors which deeper in contain murals decorated with blue faience.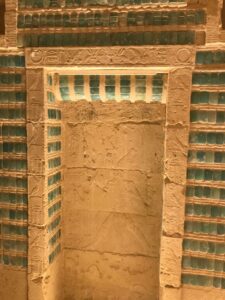 In the tomb there is a well at the end of a burial chamber with a huge pink granite sarcophagus similar to the burial chamber in the Step Pyramid.
There are also many long corridors whose walls are decorated with fake doors bearing the image of the king and his titles, and the walls are decorated with pieces of blue faience.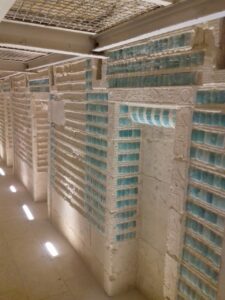 Engineer Hisham Samir pointed out that the project to restore the tomb began in 2006, and it included engineering, geotechnical, geo-environmental and archaeological studies of the tomb.
Restoration work of the lower corridors, the strengthening of walls and ceilings, the removal of cracks and the installation of faience tiles to complete the interior elements of the tomb.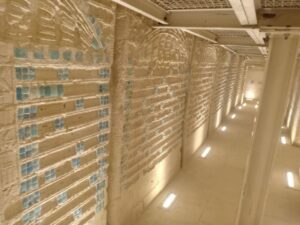 The granite sarcophagus at the bottom of the burial well was reassembled and restored, in addition to rehabilitating the cemetery for visits by paving the floors, installing the ladder leading to the well and the tomb, and fully lighting it.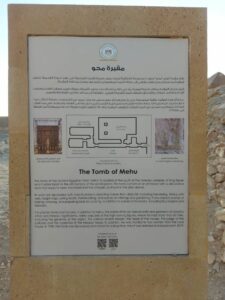 The tomb was opened for visits starting from Tuesday, with the prices of visit tickets for Egyptians being LE 40, Egyptian students LE 20, foreigners LE 100, and foreign students LE 50.
The visit includes the entrance to the south tomb, the well to its end, and the sarcophagus.