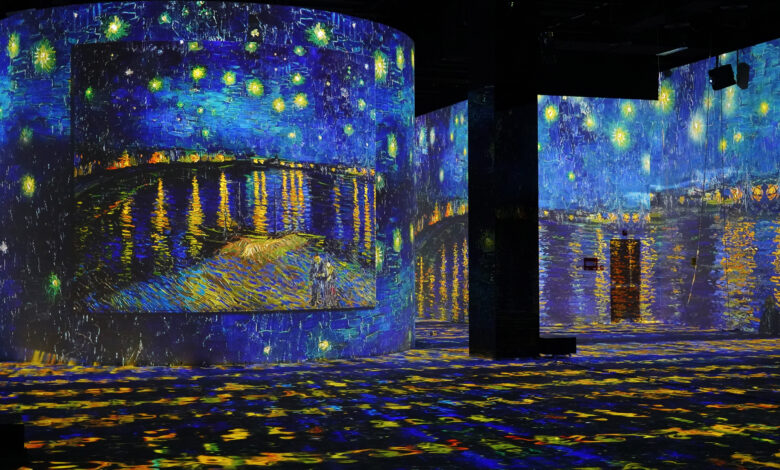 Imagine wandering within world-famous artworks, surrounded by flower petals fluttering in the air and lanterns brightening up the sky.
Dubai has now made this fantasy a reality by opening the Middle East's largest digital art center to the public in July.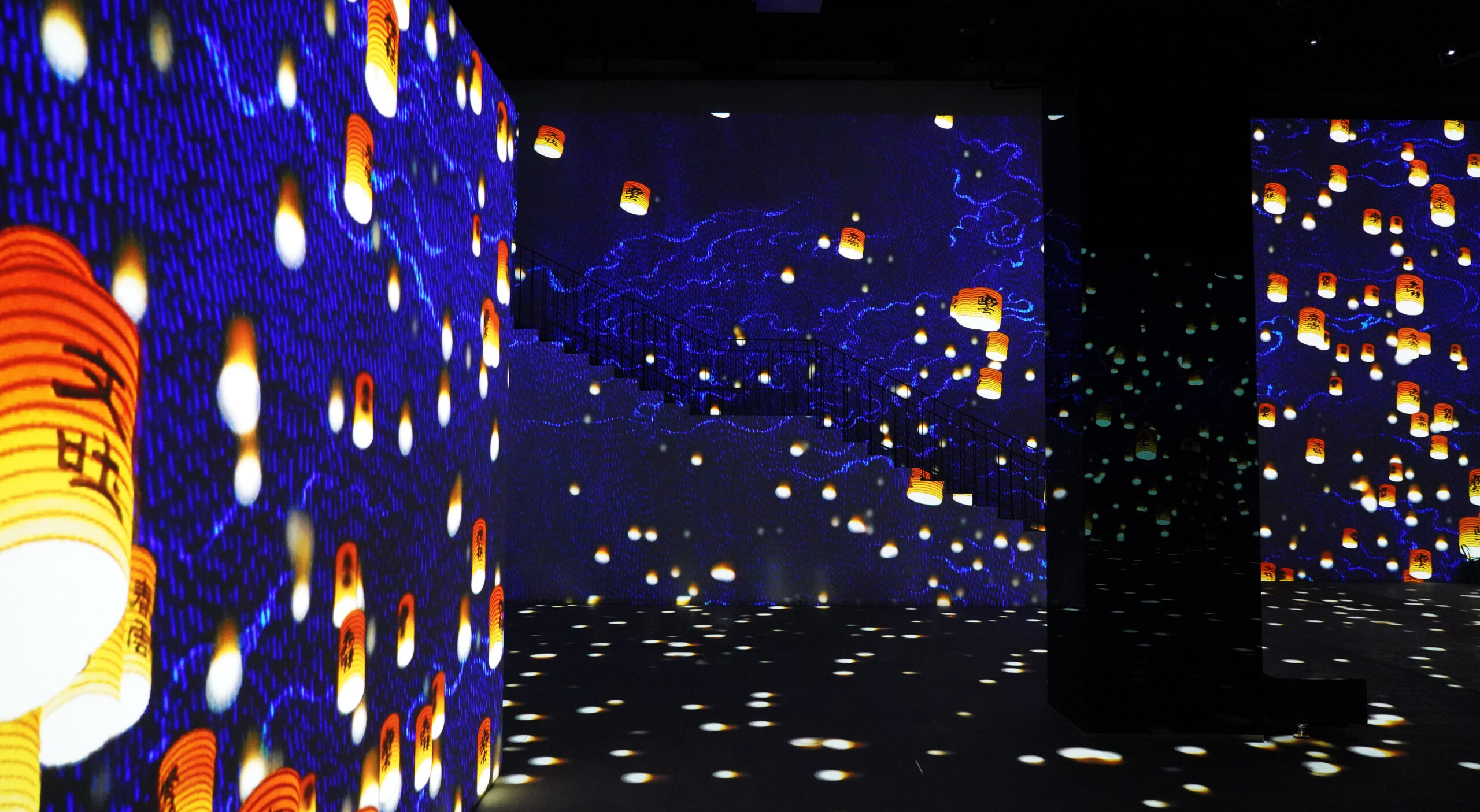 The moment you step into Infinity Des Lumières, is the moment you have entered a spectacular world that is a feast for the eyes and a haven for the soul. With 397 screens – 40 meters in length, five meters in height – the venue is designed to give life to art through cutting-edge immersive technology which utilizes an array of delicate shapes in garish colors.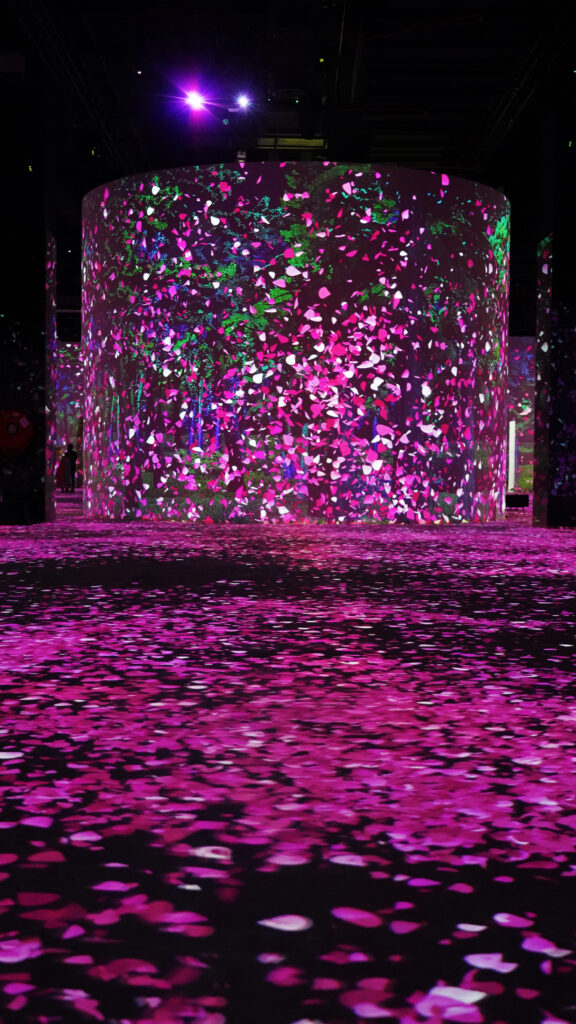 The ground-breaking cultural space is a joint effort between Dubai's Ministry of Culture, the Belgian technology company Barco, and Culturespaces in France. 
The 2,700-sqm expansive venue is equipped with 130 laser video projectors displaying 3,000 high-definition digital images, accompanied by soothing background music that overtakes all your senses.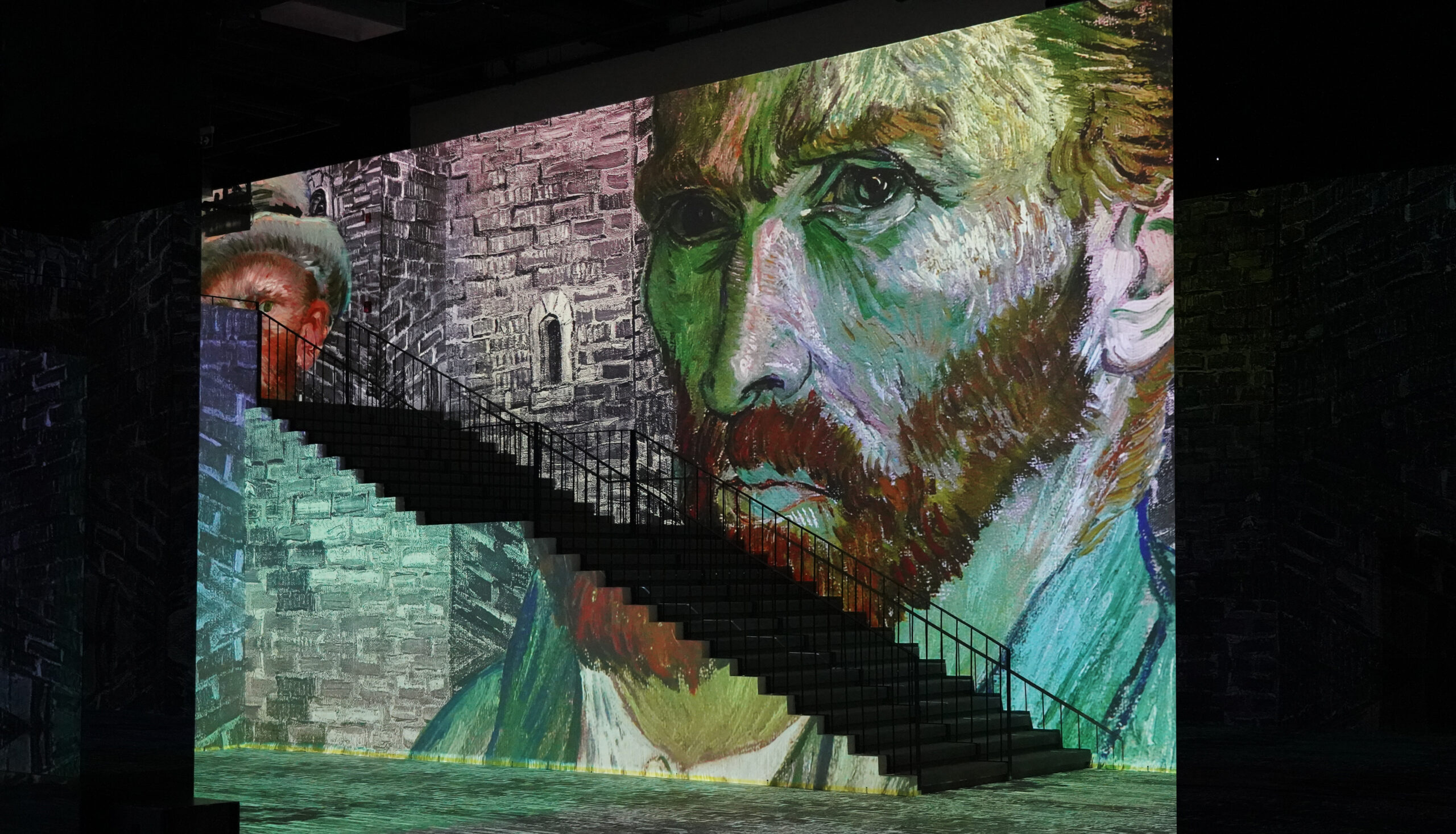 It comprises three extravagant exhibits.
The first one is dedicated to Dutch veteran painter Vincent van Gogh, with his masterpieces presented in an unprecedented manner that masterfully interweaves the audience's senses with each brushstroke.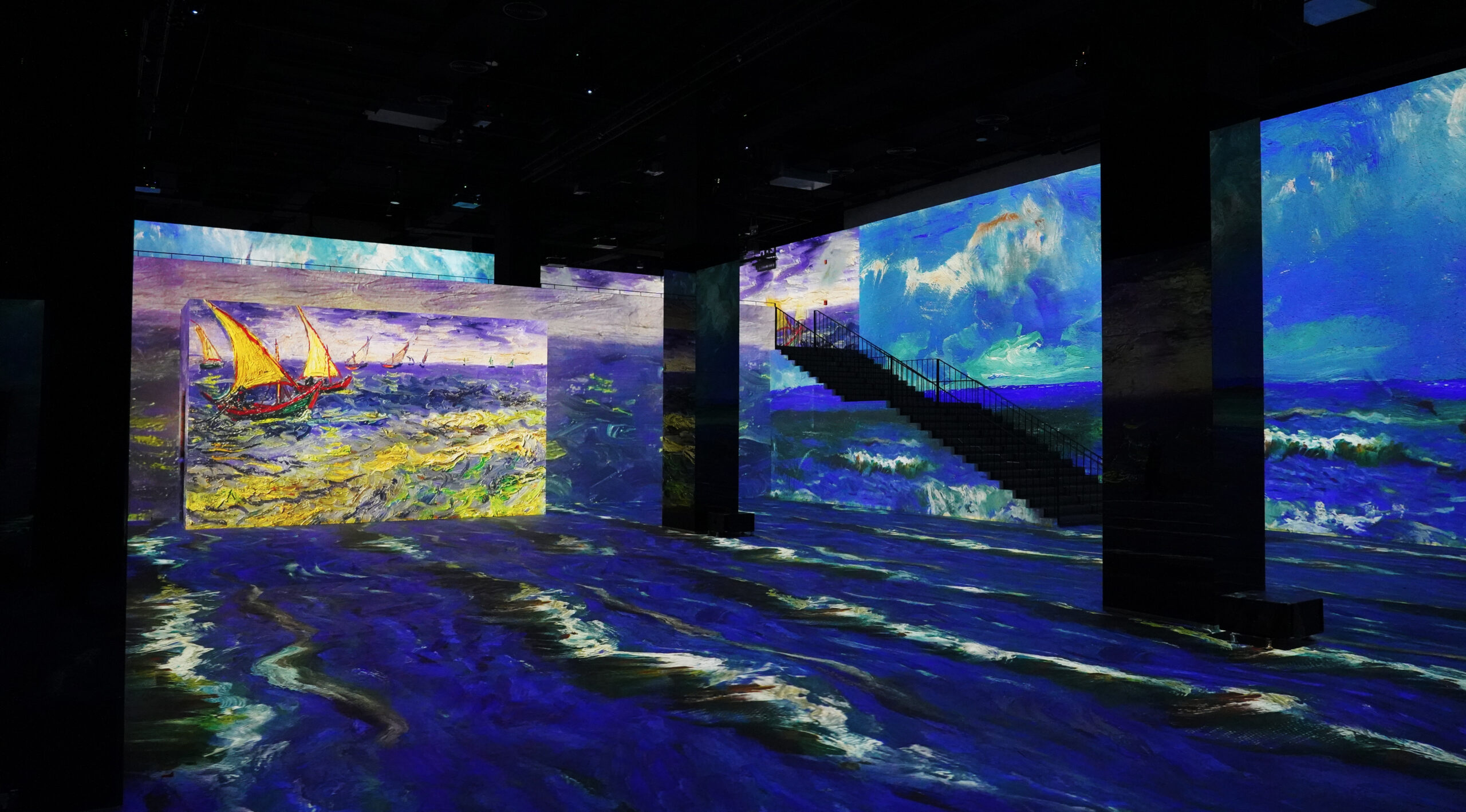 The collection includes works such as The Potato Eaters (1885), Sunflowers (1888), Starry Night (1889), and Bedroom at Arles (1889). Identification of each painting by name and date is provided by one of the projections for viewers.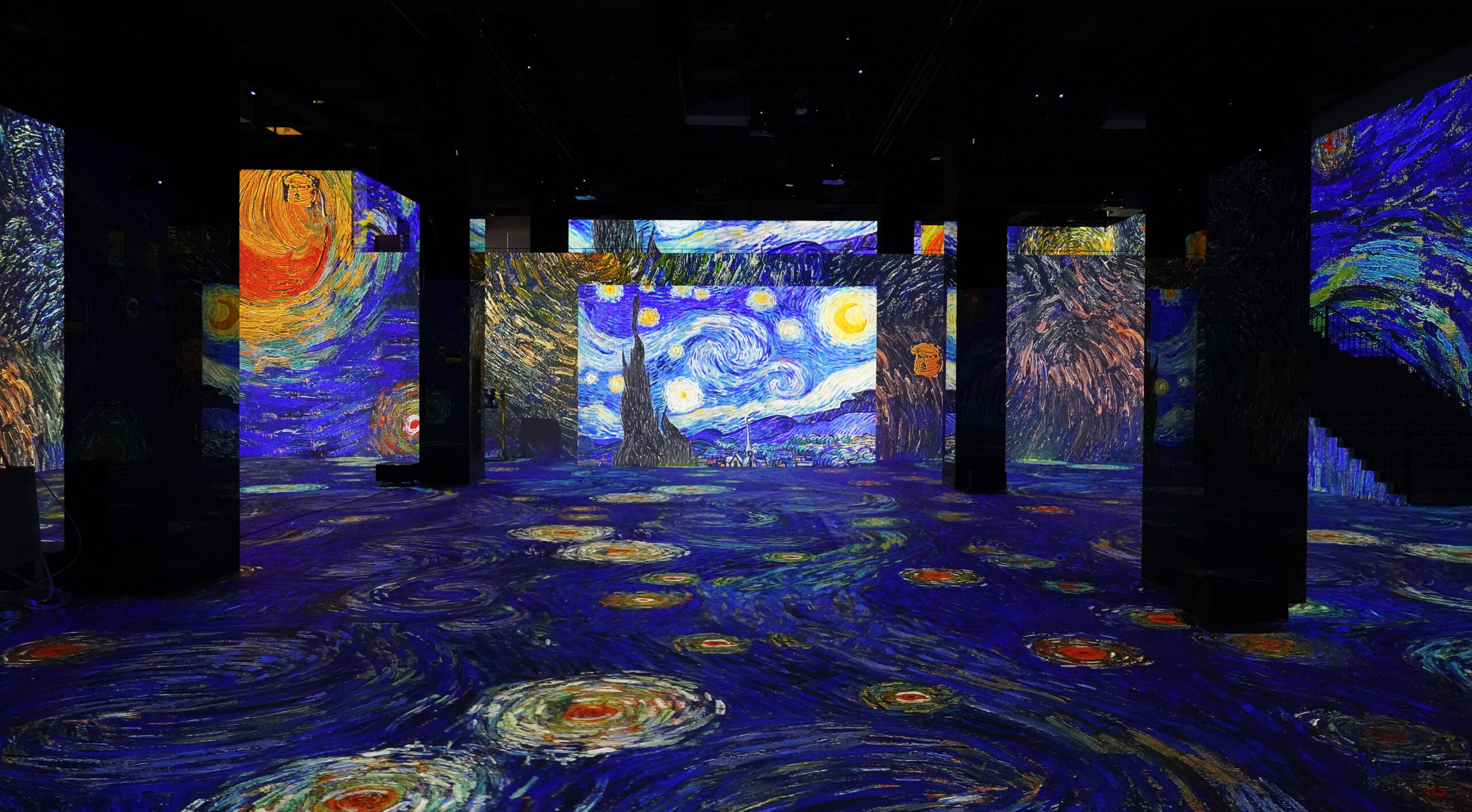 Another digital exhibit titled "Dreamed Japan" stages dynamic imagery lifted from 19th century Japanese traditional culture, which served to inspire many artists of the time.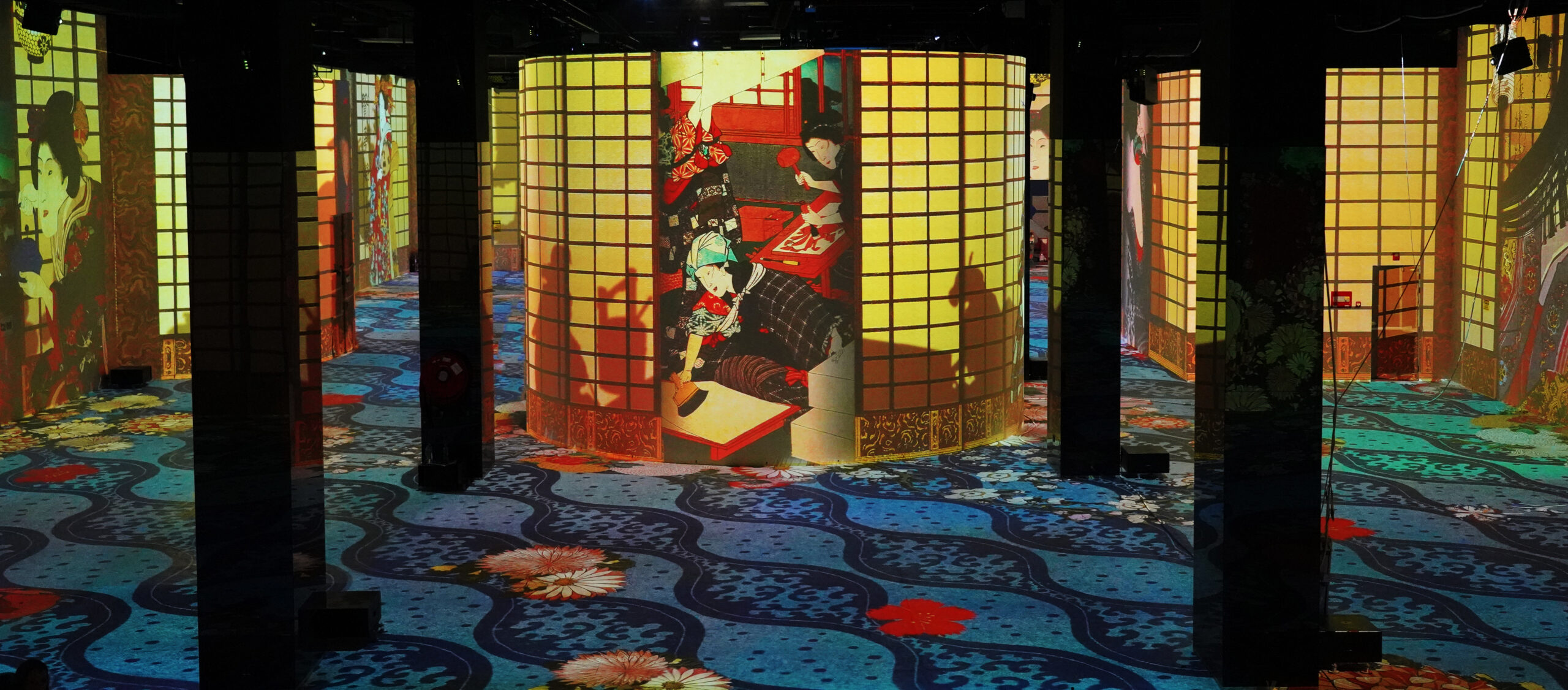 It harmonically mingles renowned artist Katsushika Hokusai's portraits of mountainous waves, sea creatures, and sparkling lanterns, with other Japanese traditional icons, including cherry blossom trees, floral patterned hand fans, geishas, and samurai warriors.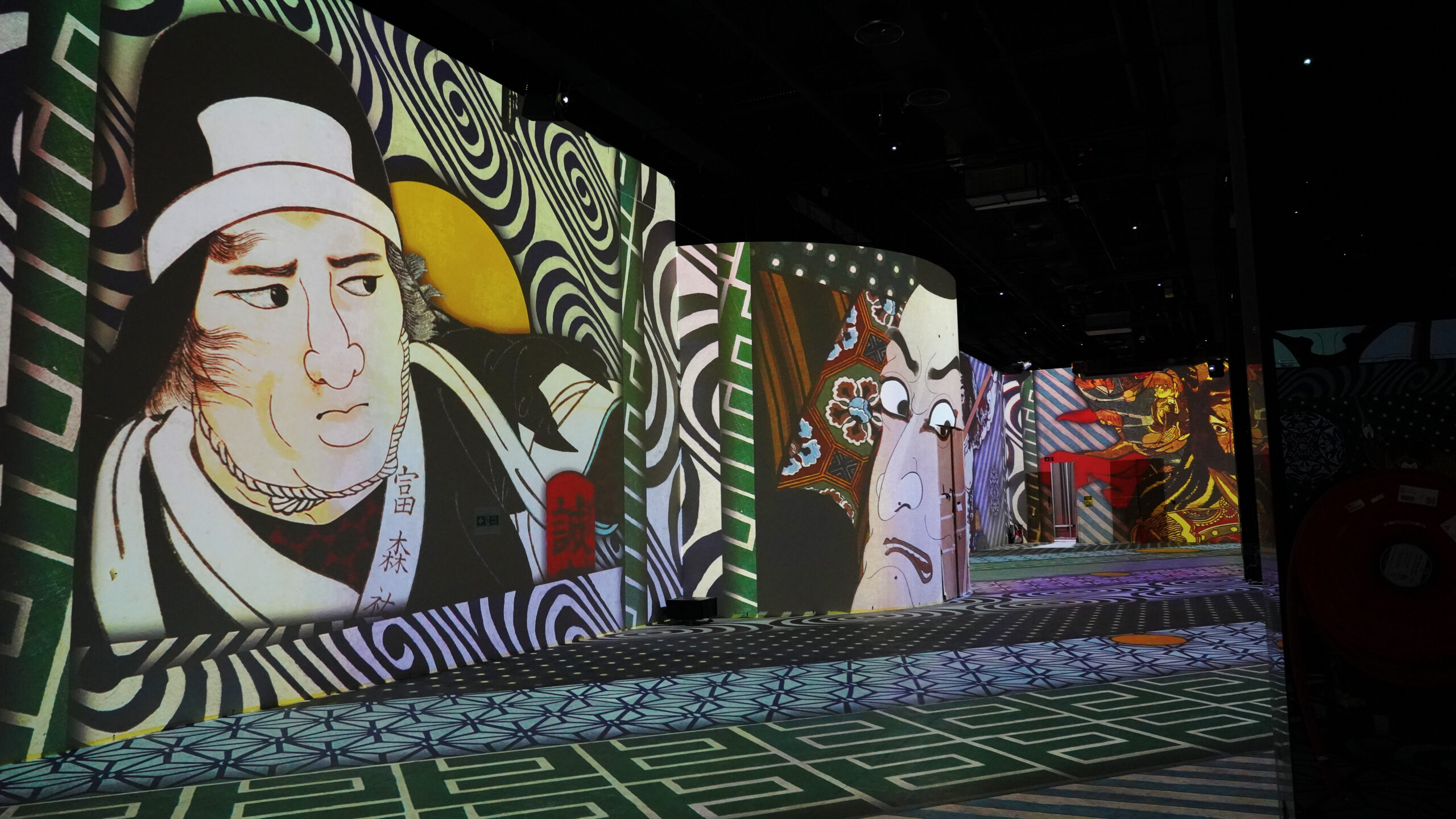 The immersive journey is wrapped up with the Verse exhibit by Thomas Vanz, a remarkable divergence from the previous two digital galleries.

This hypnotic, metaphysical experience displays enchanting images of the cosmos with music composed by Jonathan Fitas elevating its sensory indulgence.

The Infinity des Lumieres houses a boutique offering a unique collection of items ornamented with enticing patterns and photos of the exhibitions.

Located in Dubai Mall, the three immersive experiences at Infinity Des Lumières run for 62 minutes and 22 seconds.