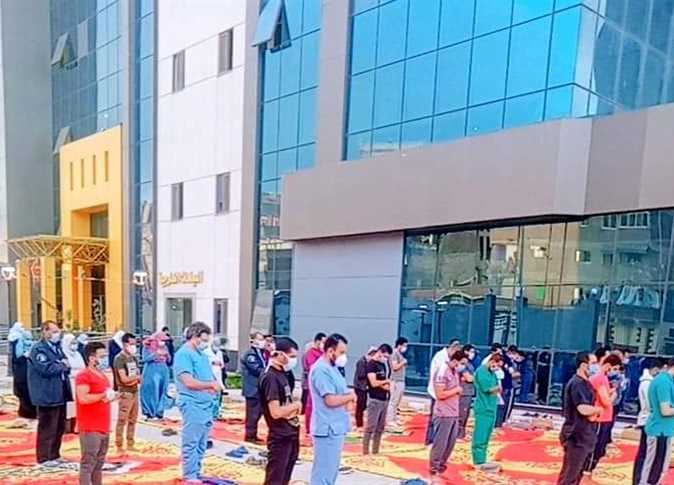 Defying the governmental ban on congregational prayers, medical workers of the Agamy isolation hospital in Alexandria performed Eid al-Fitr prayers on Sunday morning.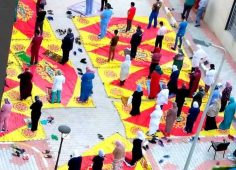 Staff decorated the hospital with colored balloons to celebrate Eid, and shared decorations with patients throughout the hospital to spread some joy.
Celebrations this year at the hospital are different thanks to the coronavirus crisis, said hospital director Mervat al-Sayyed.
"We decided to decorate the hospital with colored balloons, and to distribute toys and gifts to all sick children in the hospital. Kahk (Eid biscuits) were also distributed to the whole hospital from the medical team," she said.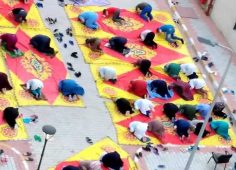 So as not to disturb the patients, Sayyed explained that the Eid takbirs were only broadcast a few times through the hospital's speakers.
"We performed Eid prayers in a very limited way, while following infection control procedures and distance between each individual by 1.5 meters."
She added that the medical team uses any opportunity to bring joy to the hospital's isolated patients who are separated from their families, with the staff also being in a similar situation.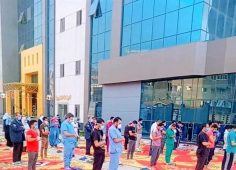 Egypt's Religious Endowments Ministry issued in March an order to halt Friday prayers and congregational prayers, closing all mosques and their attachments in order to curb the coronavirus outbreak.
Edited translation from Al-Masry Al-Youm