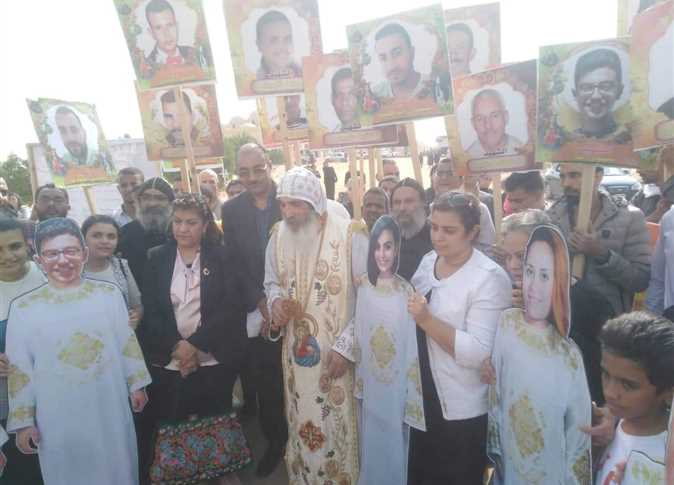 Hundreds of Coptic Egyptians marched against terrorism on the one year anniversary of the attack on the Saint Samuel Monastery at Minya governorate, to remember the lives lost.
Masked gunmen attacked two tourist buses to the Saint Samuel Monastery on November 2018, killing seven people and injuring 18 others.
The Islamic State terrorist group claimed responsibility for the attack.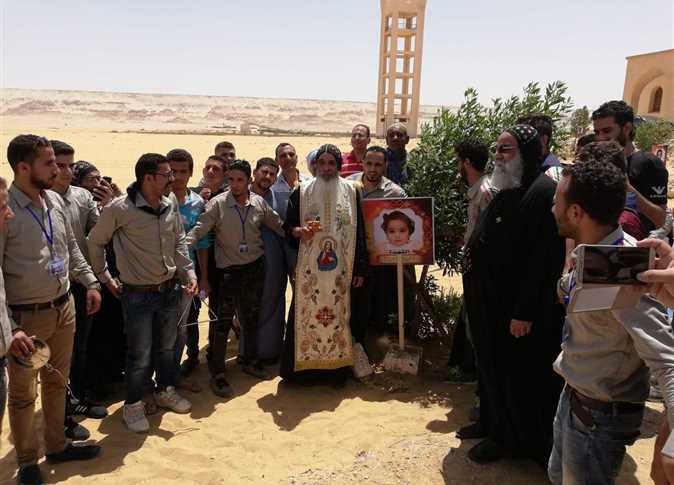 The march started at the Martyrs Church inside the monastery, led by the president of the monastery Bishop Basilius, and proceeded on to the graves of the attack's victims.
Participants raised the photos of the dead, chanting psalms and prayers.
The families of the victims also organized a vigil at the site of the terrorist attack, which they consider a memorial.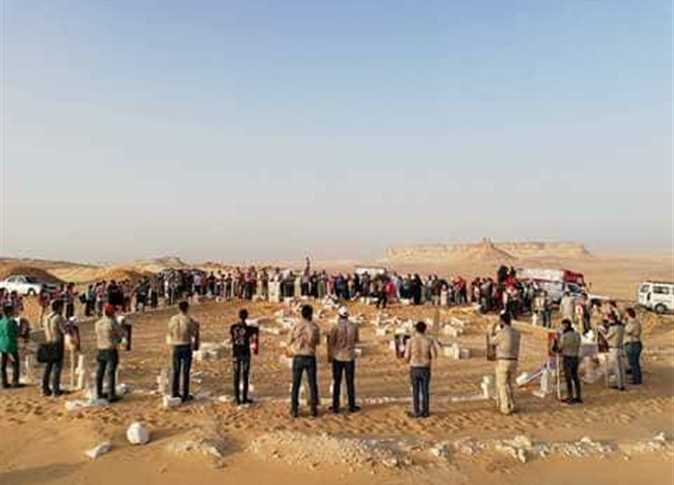 Mervat Moawad, the wife of victim Saber Suryal, said that since early morning she had taken her four children and others from their home in the town of Bani Mazar to the monastery.
They started the trip at five am, she said, where they stopped at the martyrs memorial,  visited the graves at the monastery, and then attended the mass to commemorate the victims.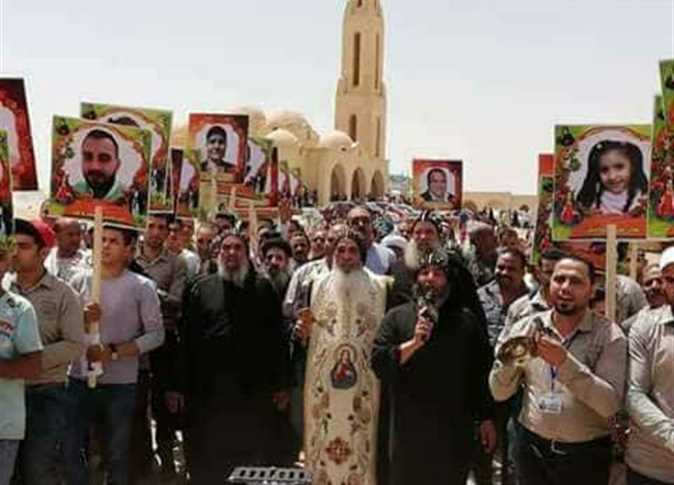 Edited translation from Al-Masry Al-Youm