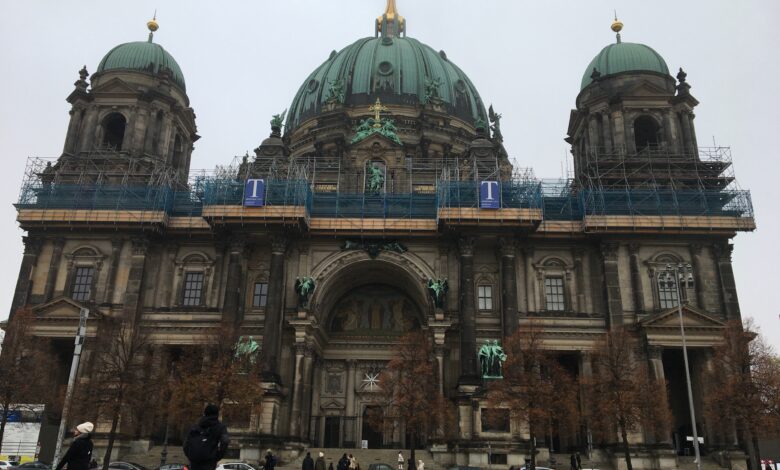 The Berlin Cathedral is one of the main attractions in Berlin's Museum Island area, and one of the most beautiful churches in the city, thanks to distinctive architectural design of four eye-catching domes up to 100 meters high.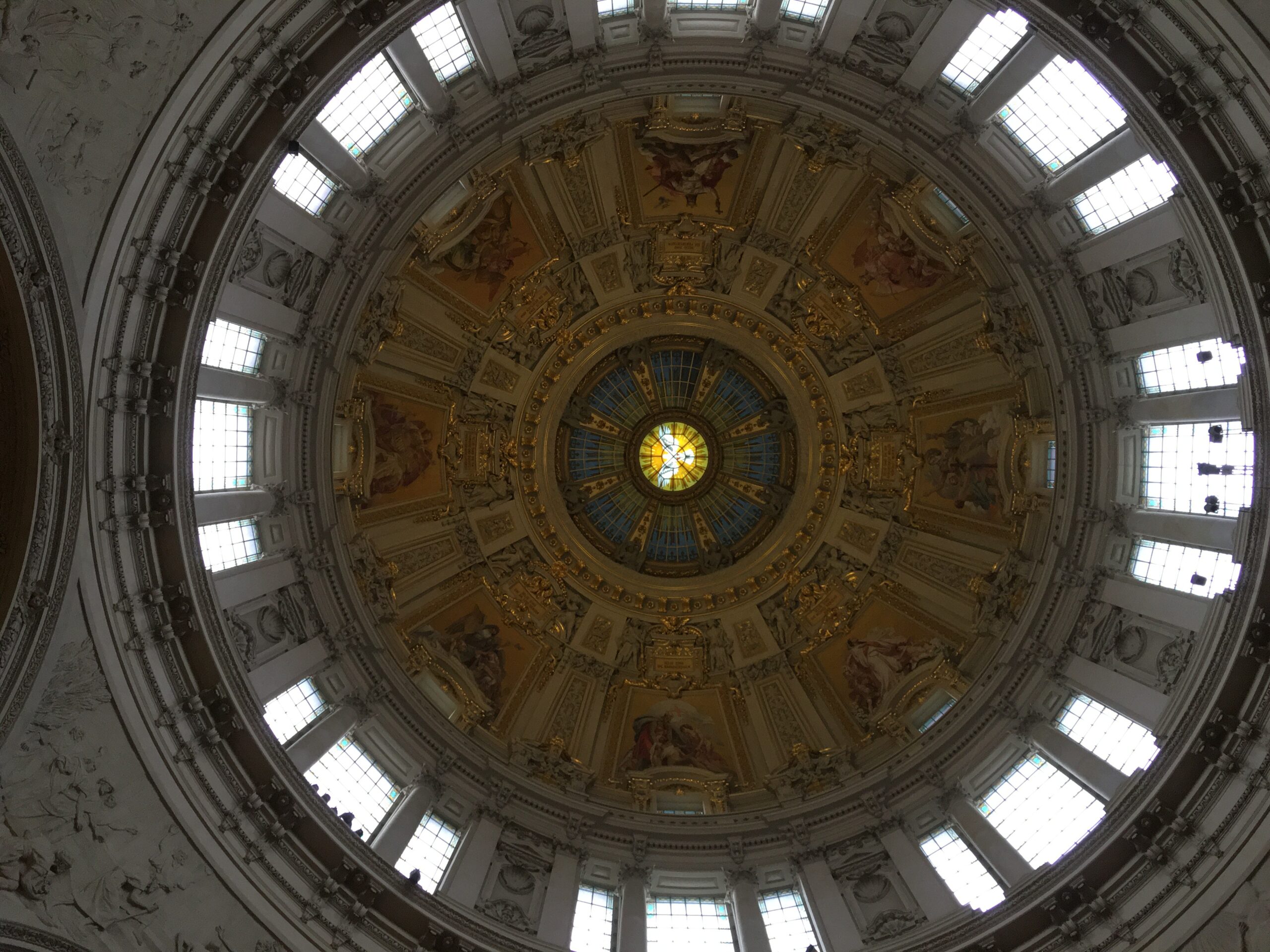 The panoramic view of the cathedral dome is very popular among visitors, who climb 270 stair steps to see the city of Berlin and its tourist attractions next to the church, such as the TV tower, the Spree River and the Nikolai district.
The dome of the cathedral was surrounded by four towers, 114 meters high, before it was rebuilt at a height of 100 meters.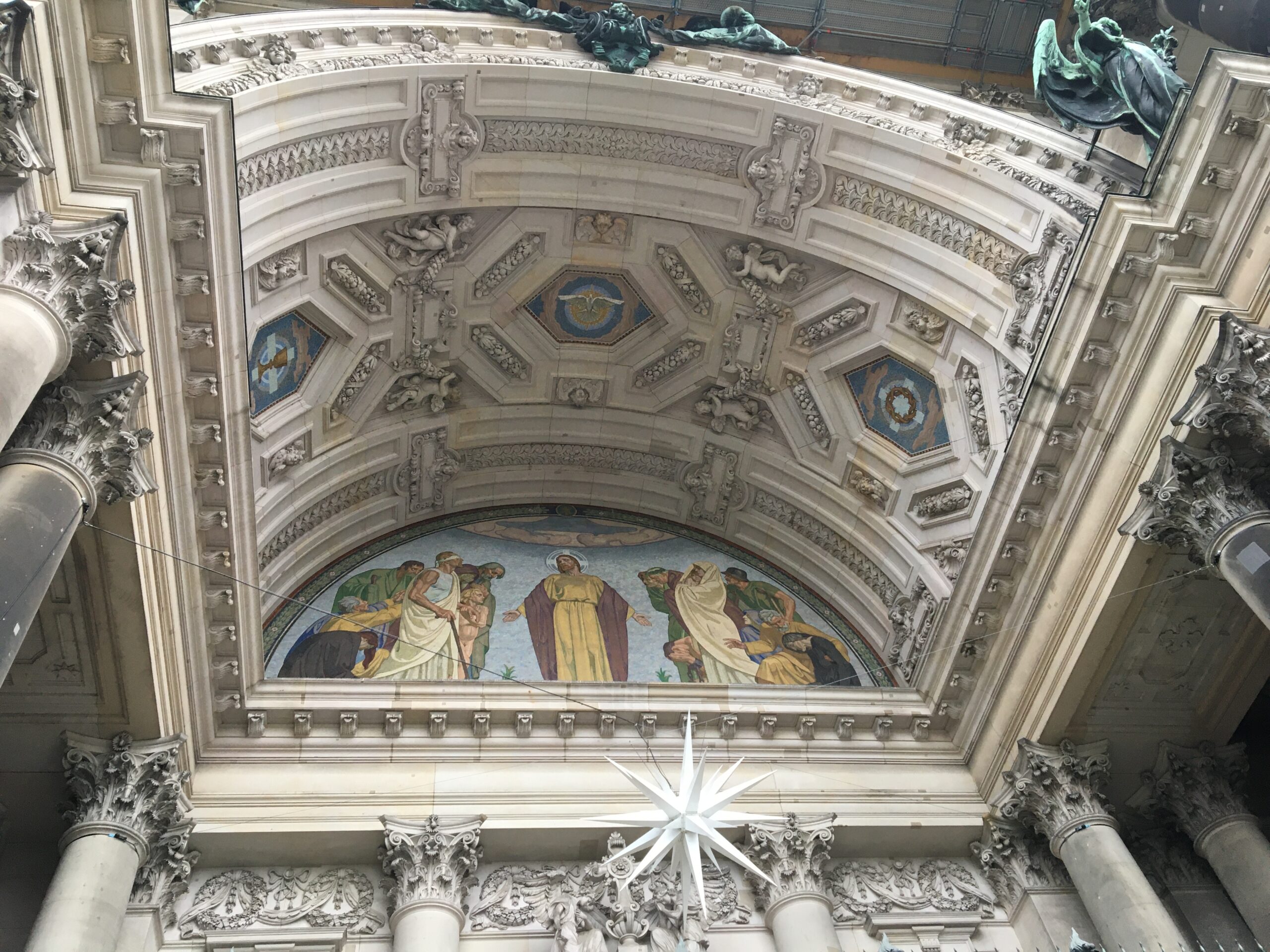 The church has mosaics painted with religious images and stories that the visitor can see in a 360-degree panoramic view from the dome.
The cathedral has an internal museum and an altar, which includes 90 tombs from the end of the sixteenth century to the beginning of the twentieth century, as well as the imperial staircase.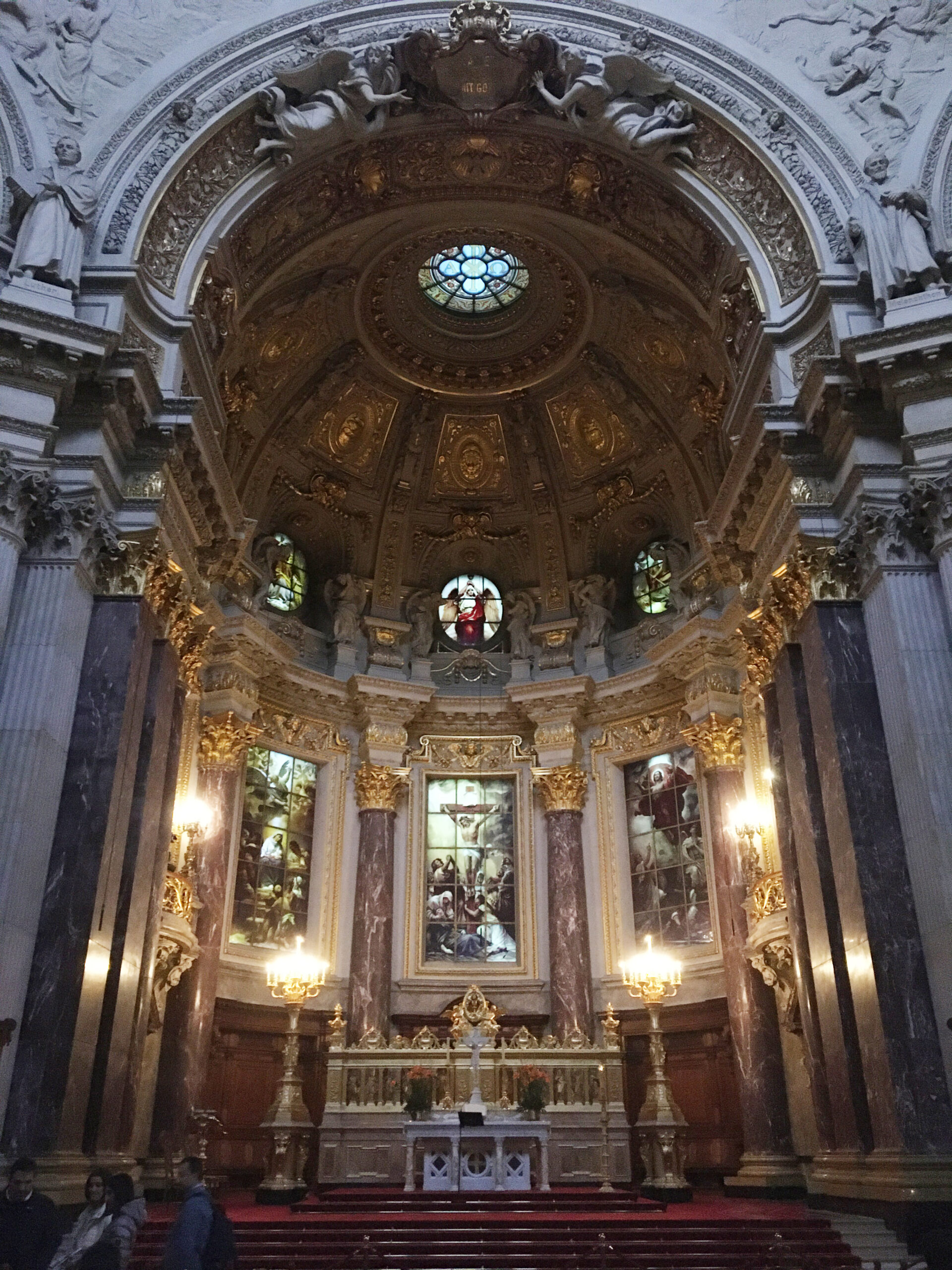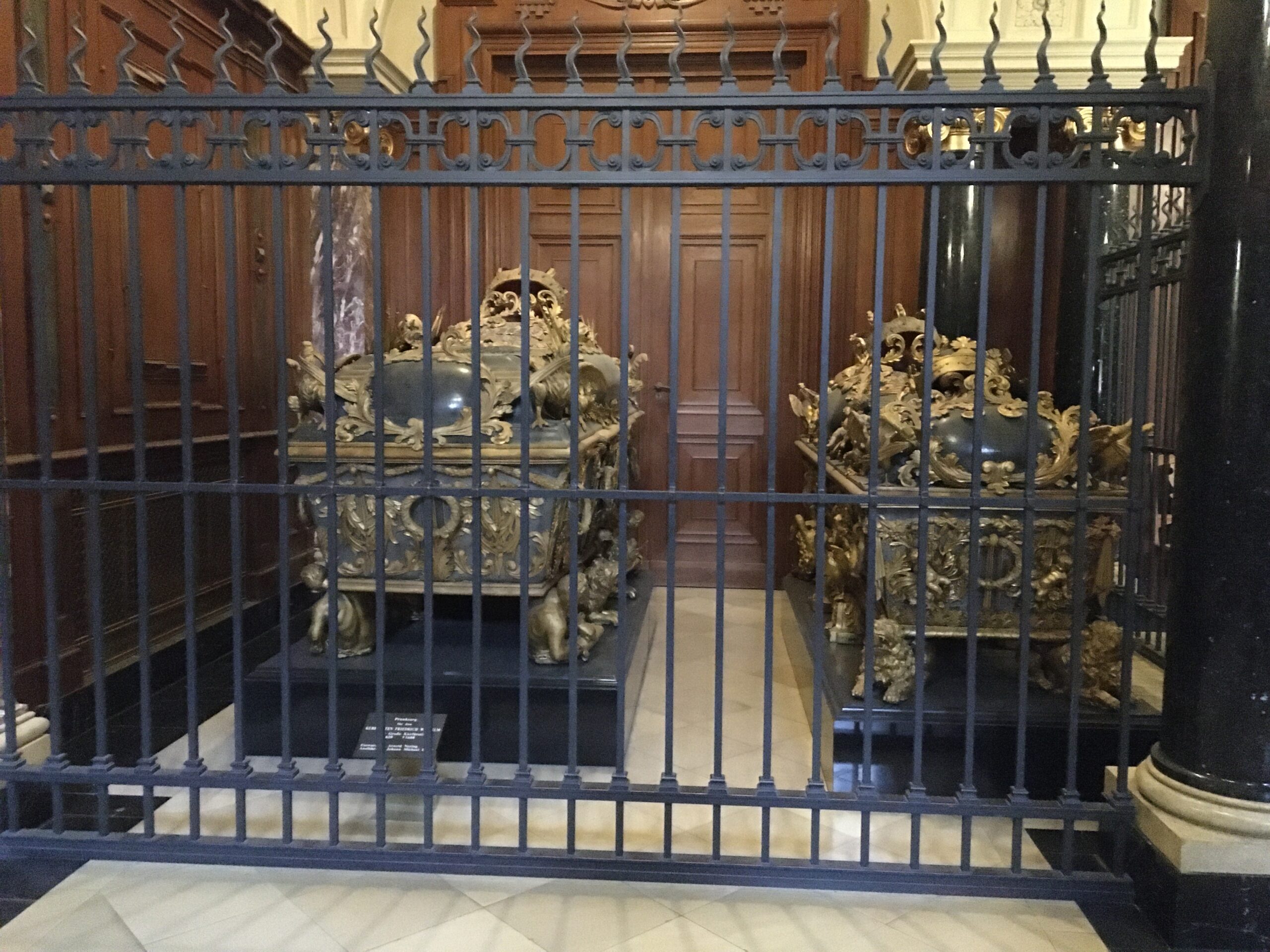 Dating back to the Middle Ages
The cathedral dates back to the Middle Ages in 1465, and was built on the Isle of Spree. In 1894 Emperor Wilhelm II, Kaiser of Germany and King of German Prussia decided that Berlin Cathedral was no longer magnificent enough. The emperor then approved the design of the famous architect Julius Carl Raschdorff, and decided to demolish the old cathedral and design another cathedral.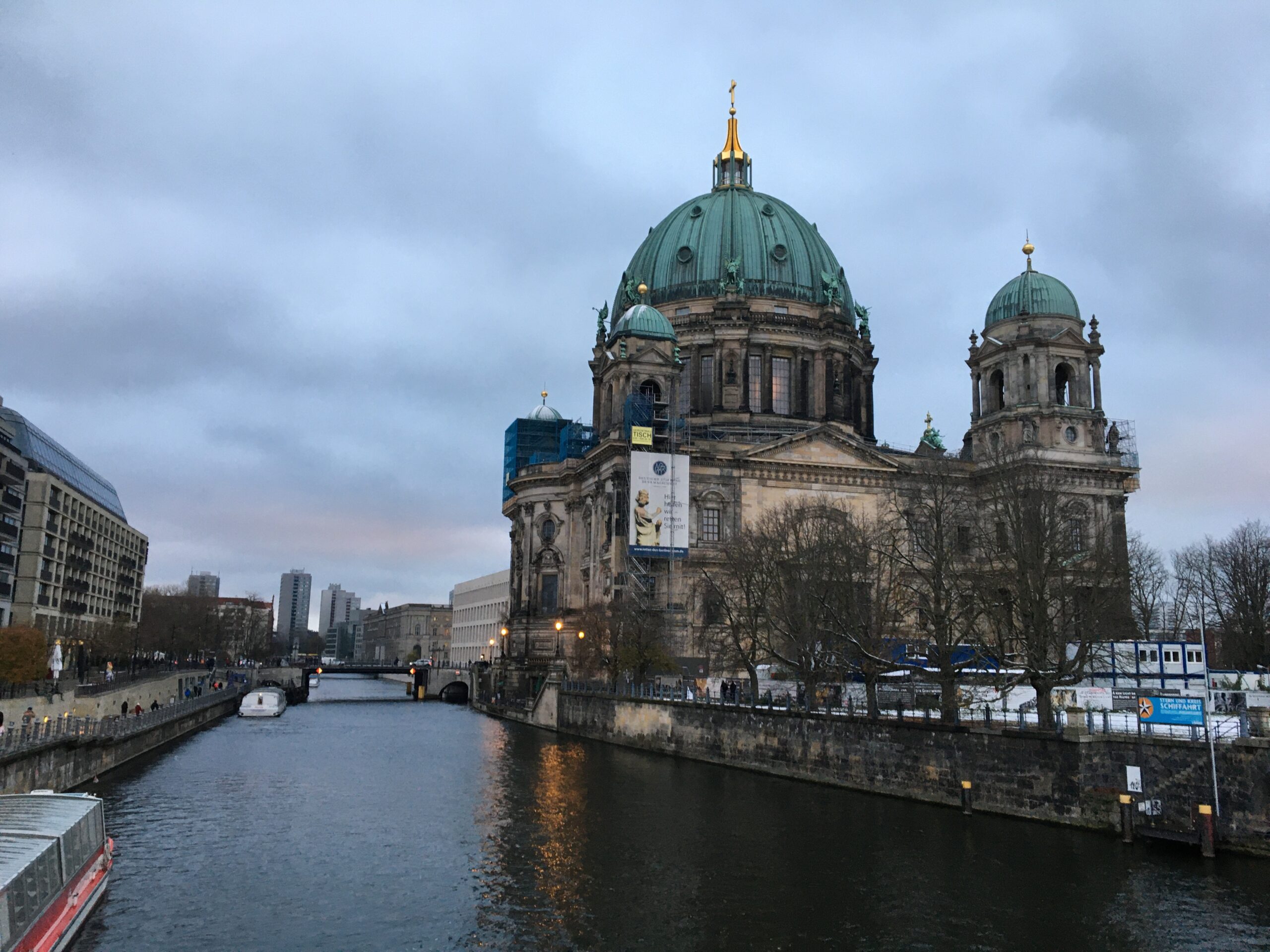 During World War II the cathedral was severely damaged and was rebuilt in its current form, and the external work ended in 1983, while the internal work ended in 2002.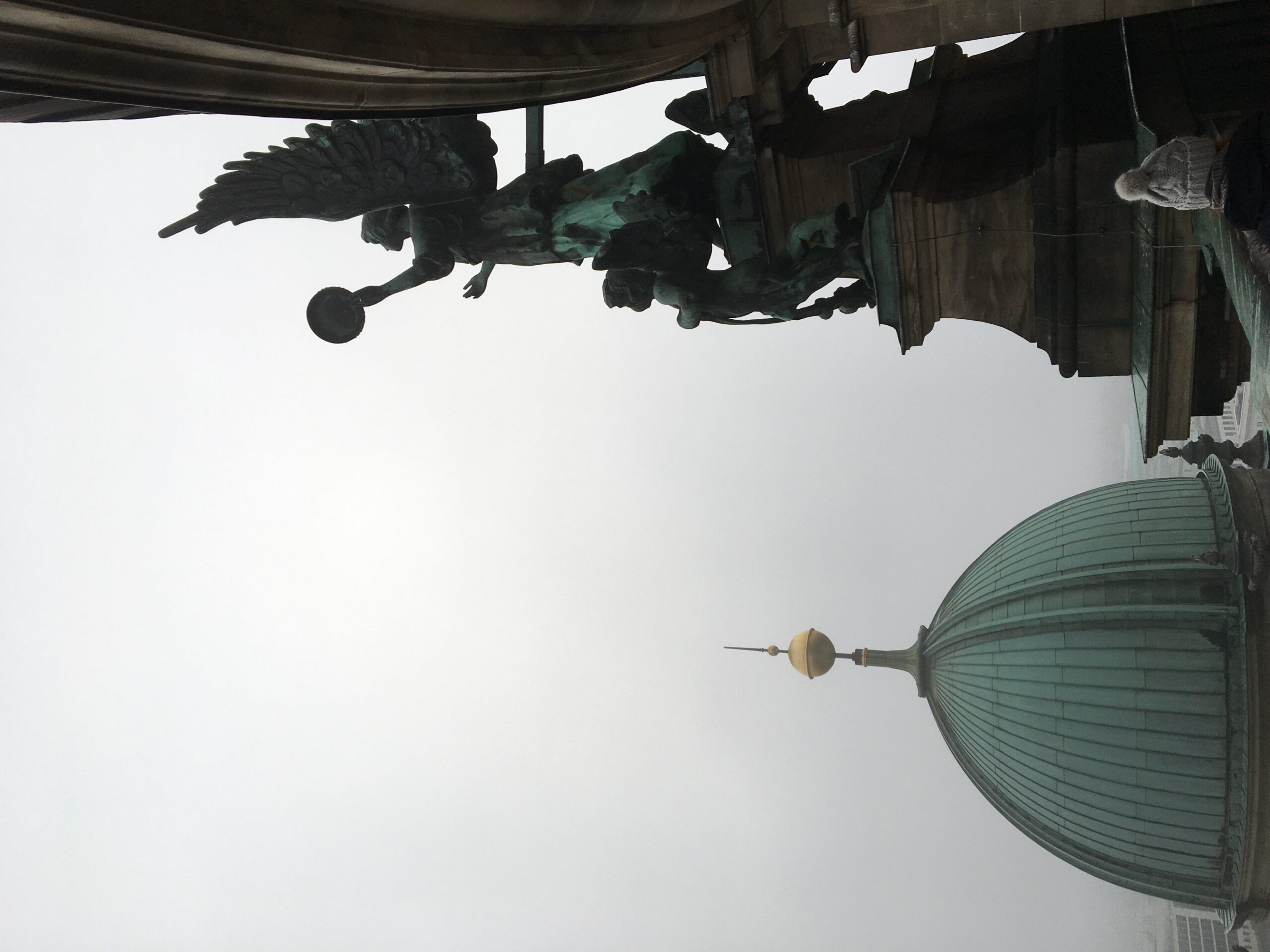 The Berlin Cathedral was divided as a central building in the style of the Italian Renaissance into three parts, consisting of the sermon church, the baptismal church, the wedding church, and the memorial church, which exist today.
More than 100 concerts and events are held annually at the cathedral which has become a major destination for music lovers.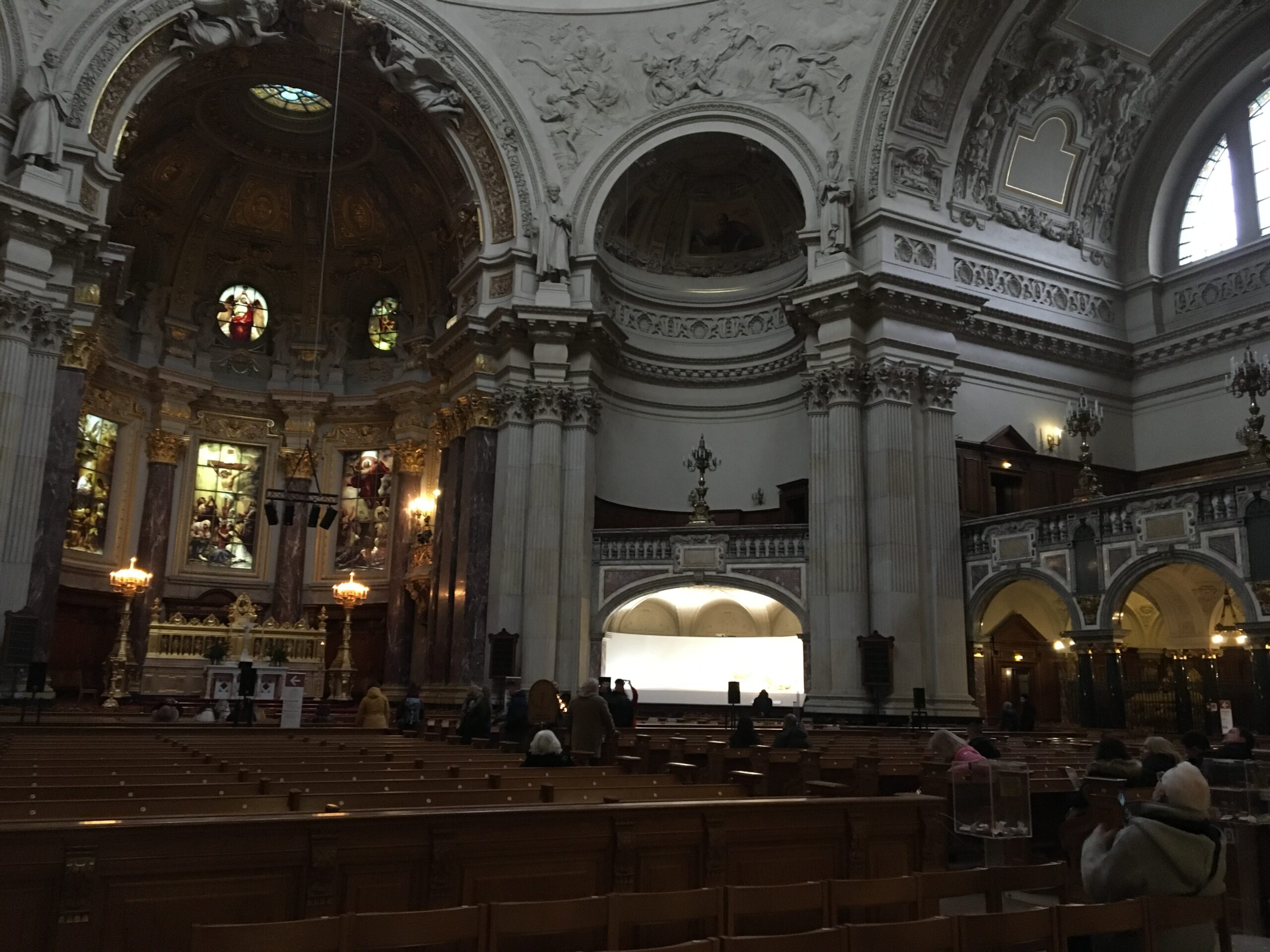 Photo credit: Milad Hanna.