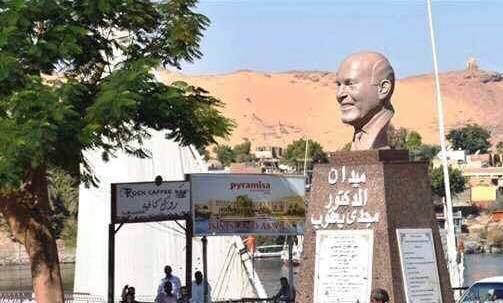 Aswan opened a new square located in the city's Courts Complex on Wednesday named after legendary Egyptian-British cardiac surgeon Magdi Yacoub.
A monument featuring a bust of the well-known surgeon with his name engraved under the statue was installed in the middle of the new Aswan Courts complex.
The opening of the new square took place in a ceremony attended by Yacoub and his daughter Lisa, as well as a number of Egyptian officials, including President of Aswan University Ahmed Ghallab and President of the Arab Academy in Aswan Atallah Hashad.
On the sidelines of the ceremony, Yacoub expressed his deep appreciation for the recognition, thanking the people of Aswan and other officials involved in the project.
The new square in his honor reflects the "kind nature" of the people of Aswan, Yacoub added.
Yacoub, who was appointed to supervise the Cardiac Care Unit in Port Said's Nasr Hospital, went on to say that he appreciated the invitation to witness the recent launch of the new Comprehensive Social Health Insurance System on Monday November 25.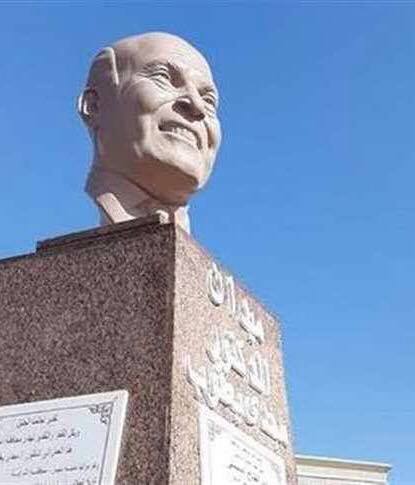 The statue, which took nearly two months to complete, was constructed by Mohsen Selim, Professor of fine arts at Assiut University, who relied on Aswan's clay as well as fiberglass to build the bust of the famous heart surgeon.
Selim told Al-Masry Al-Youm that he wondered how he could possibly create a statue for a legend like Yacoub, stressing that the Egyptian-British surgeon is known for his kindness, as well as the fact that he puts a smile on the face of every child he treats.
Yacoub is the founder and director of research at Harefield Heart Science Center and is currently a professor of Cardiothoracic surgery at the National Heart and Lung Institute at Imperial College London.
The renowned surgeon has been involved in extensive philanthropic work in a number of areas, including Egypt's Cairo and Aswan, Kigali in Rwanda, and Jamaica.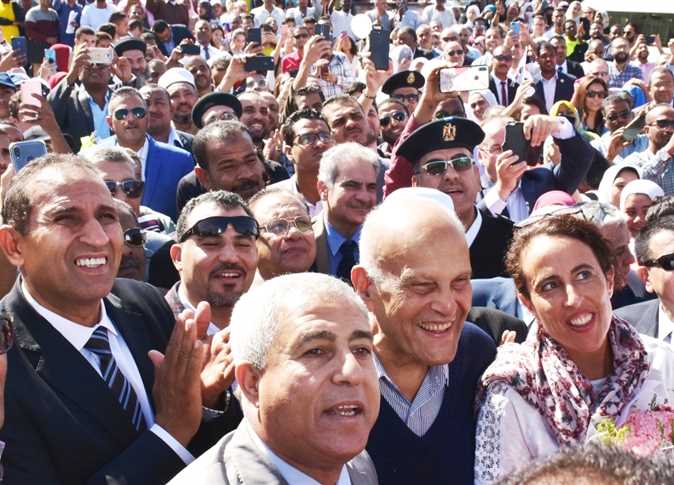 He also founded the Magdi Yacoub Heart Foundation located along the banks of the River Nile in Aswan, which aims to promote heart health among young Egyptians through treatment, surgery, and scientific research promoting innovative medical solutions across the region.
Yacoub was born in Cairo, Egypt and graduated from Cairo University Medical School in 1957.
He received a fellowship from the Academy of Medical Sciences in 1998, and in 1999, Yacoub received another award from the Royal Society. That same year, the surgeon was granted a lifetime outstanding achievement award.
In September 2019, Yacoub revealed plans to establish a massive heart center in Cairo beginning in January, according to his interview with Egyptian newspaper Youm7 during a ceremony in New York in September, adding that he and his team are committed to providing the best care for heart patients, whether in Aswan's center or the new institute planned for Cairo.