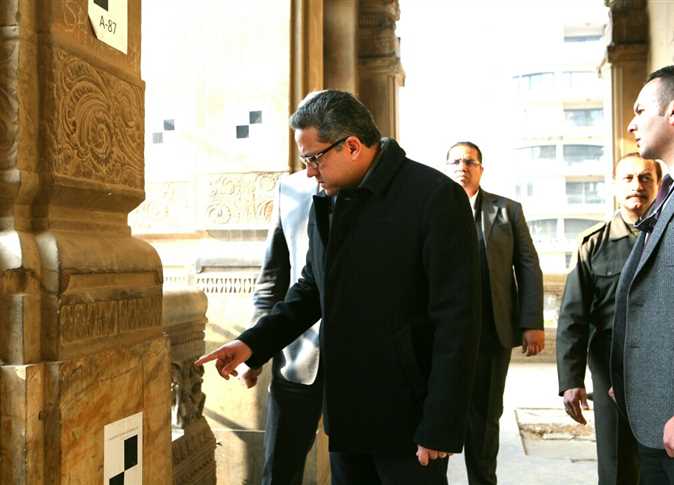 Antiquities Minister Khaled al-Anany inspected on Tuesday morning ongoing reconstruction work at the Baron Empain Palace in Heliopolis.
The minister plans a Cuturama event – a cultural panoramic show portraying the history of Egypt – at the palace to enrich people's knowledge with historical and archaeological information about the Palace and heritage of Heliopolis area.
Director General of the Historical Cairo Project Mohamed Abdel Aziz said that nearly 40 percent of the restoration work has been completed, adding structural reinforcement for the basement's ceiling and the restoration of other ceilings of the palace – in addition to the facades – are yet still in progress and will be complete before the palace's imminent inauguration.
Baron Empain came to Egypt from India just after the inauguration of the Suez Canal, and concluded the construction of his palace in 1911.
The palace designer, Alexandre Marcel, a French architect, displayed the design for the palace in an exhibition in Paris. It had appealed to the Baron, who liked the combination of both European and Indian architecture.
Empain had the palace built using Italian marble and Czechoslovakian crystal.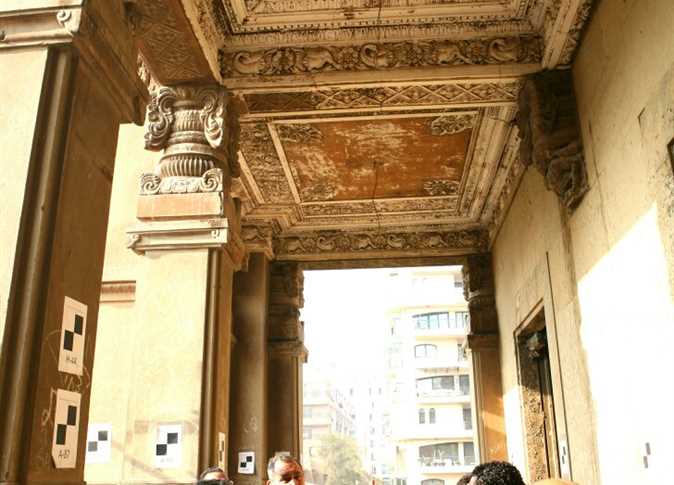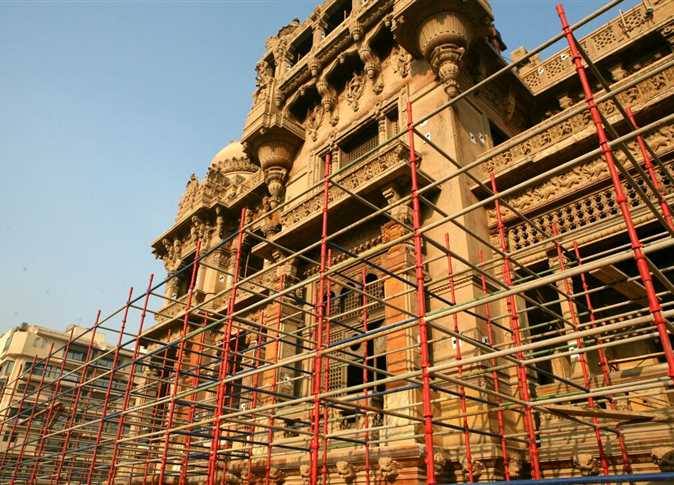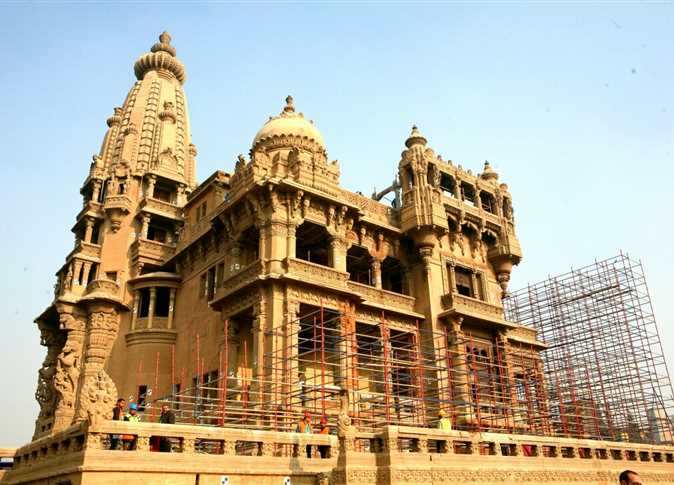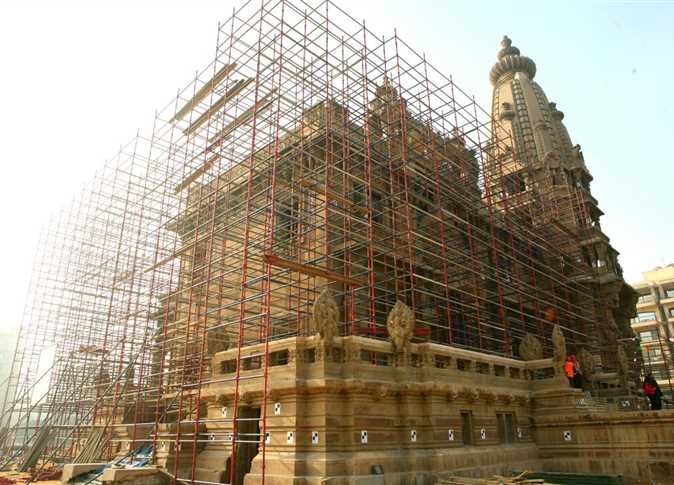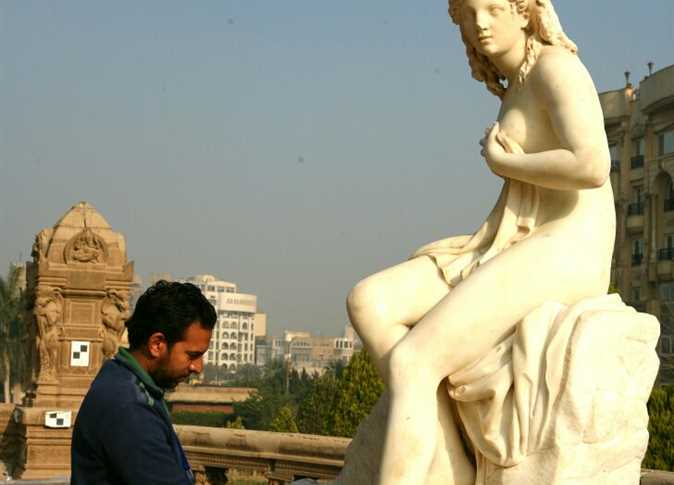 Edited translation from Al-Masry Al-Youm