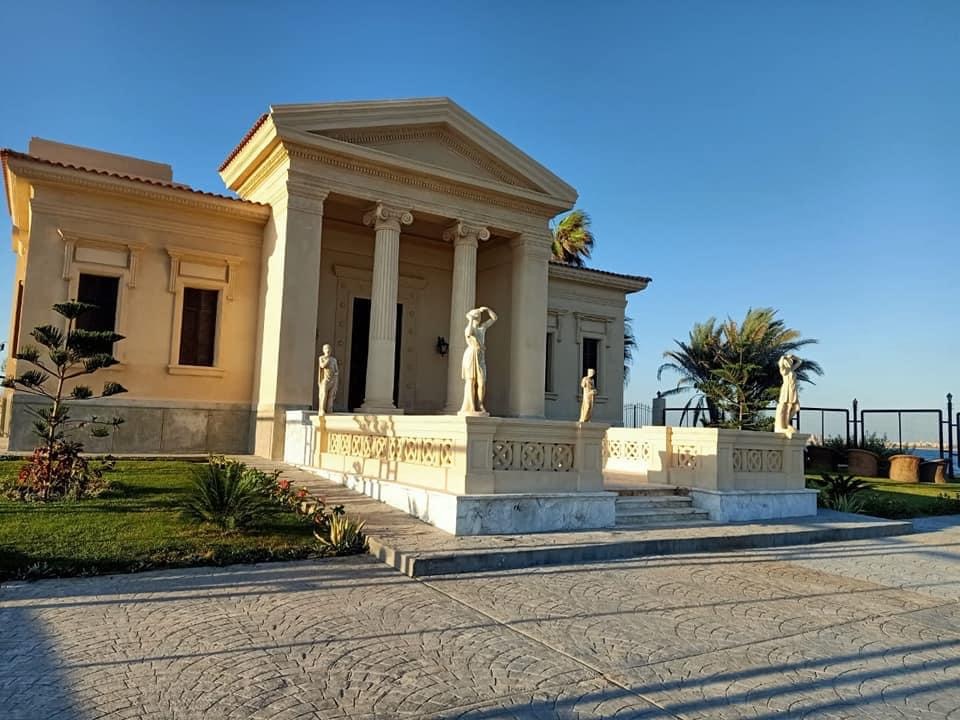 After 84 years, life returns to King Farouk's Tea Pavilion in Alexandria after it officially reopened to the public on Saturday and received its first visitors.
Admission to Tea Island costs LE75 and includes a free beverage.
Located in the Montazah Gardens east of Alexandria, the glamorously-decorated pavilion comes furnished with luxurious tables and chairs.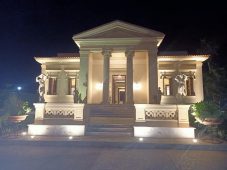 The pavillion was built during the reign of King Farouk, with its establishment and design supervised by Egyptian architect Mustafa Pasha Fahmy in 1936, according to the Director-General of Islamic, Coptic, and Jewish Antiquities in Alexandria and the North Coast, Mohamed Metwaly.
The Roman-style pavilion is built in a rectangular shape with four walls, the most outstanding of which being its southern-facing entrance. A large pediment and four marble statues hover over the entryway.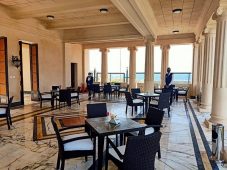 Metwaly added that the pavilion is one-story tall encircled by gardens overlooking the Mediterranean coast. In the middle of the building sits an open courtyard decorated with a marble fountain surrounded by statues of women representing the four seasons.
The pavilion is owned by the Supreme Council of Antiquities, but is subject to the supervision of the Egyptian Presidency.
Edited translation from Al-Masry Al-Youm