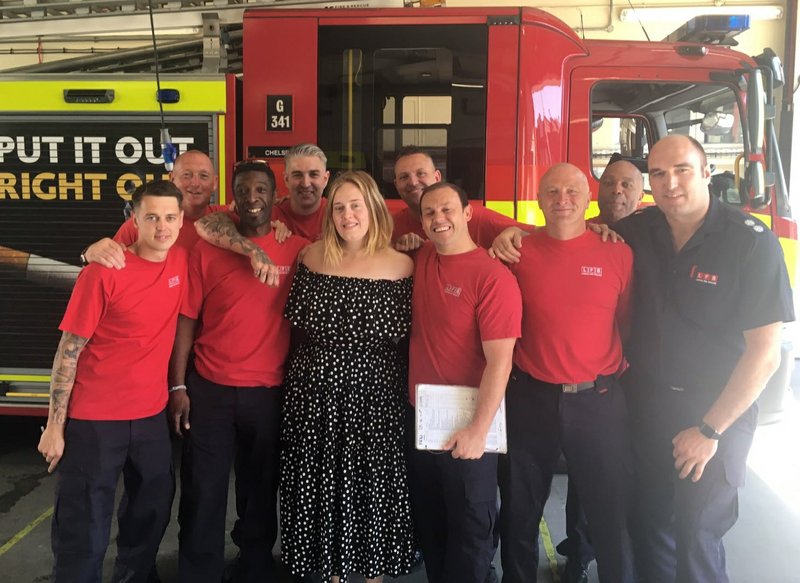 London's fire department posted photos of famed British pop singer Adele meeting with firefighters to offer support following a devastating fire in the Kensignton borough that is believed to have killed at least 79 people.
The pictures were posted on Twitter on Tuesday, showing the singer posing with firefighters.
Adele had a cup of tea with the firefighters and thanked them for their efforts in battling the fire that engulfed the 27-story Grenfell Tower.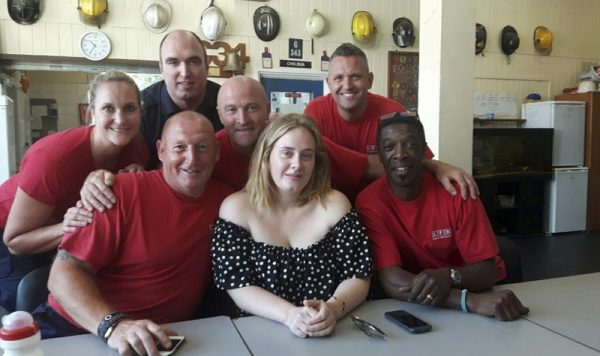 "She just turned up at the station and knocked on the window and said she has some cakes for us," Station Manager Ben King said. "So we opened the door to her and then she took her sunglasses off and said: 'Hi, I'm Adele.'"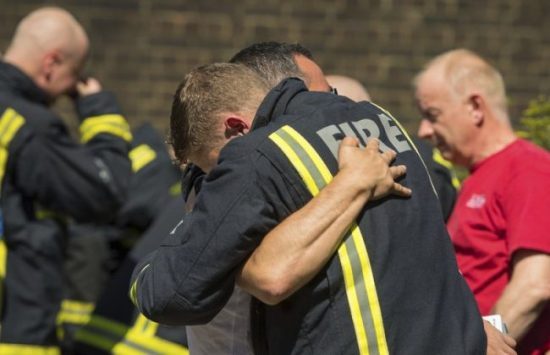 (Dominic Lipinski / PA via AP)
London has rallied behind all the firefighters with a mixture of awe and support since the blaze on June 14.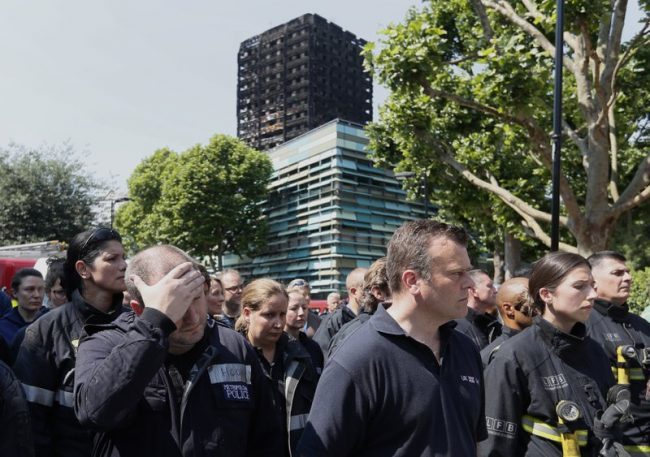 (Kirsty Wigglesworth / PA via AP)
"We are so humbled by everyone's support," the London Fire Brigade tweeted.
Firefighter Rob Petty posted the photographs of the "Hello" singer on Facebook.
"Not everyday the wonderfully grounded and caring Adele pops into Chelsea Fire Station for a cup of tea and a cuddle x," he wrote.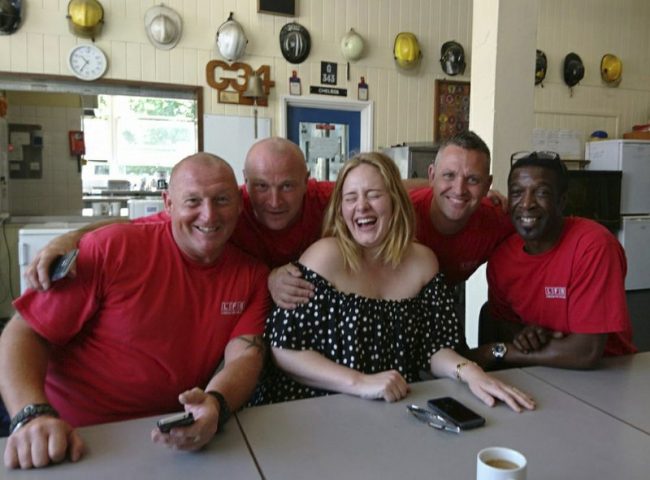 (LFB handout / PA via AP)