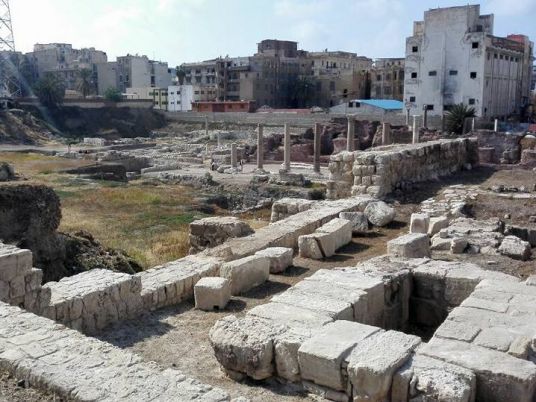 Egyptian Minister of Antiquities Khaled al-Anany inaugurated on Saturday Alexandria's imperial bathing complex area and cistern in the Kom el-Dikka archaeological site which an Egyptian-Polish mission from Warsaw University has been excavating and restoring since 1960.
The newly inaugurated area will be included within the Kom el-Dikka tourist route, which includes the Roman amphitheater, the bird villa and residential houses from the Hellenistic period until the Islamic era, head of the ministry's Ancient Egyptian Antiquities Department Mahmoud Afifi said in a statement on Saturday.
Enany said the bathing complex is "one of the finest constructions of its time" and that the bathing halls used to welcome hundreds of visitors at once.
The complex also includes an area for physical exercise, walkways, and facilities such as public latrines. Fresh water was supplied to the complex using huge cisterns and heated by a complex system of heaters and pipes.
During the tour, the minister along other parliamentary delegates visited the planned Mosaic museim in downtown Alexandria to inspect ongoing work and assess any obstacles that may impede its completion.
Mohamed Abdelmaguid, director general of the Underwater Archaeological Department, introduced a three-phase plan to develop the Qayet Bey Citadel and its surroundings.
Abdelmaguid also reviewed a plan for the construction of the first underwater museum beneath the city's eastern harbor, which once was the ancient Alexandria royal area. He also suggested building an underwater park to promote diving activities, as well as the establishment of a training centre for underwater archaeology.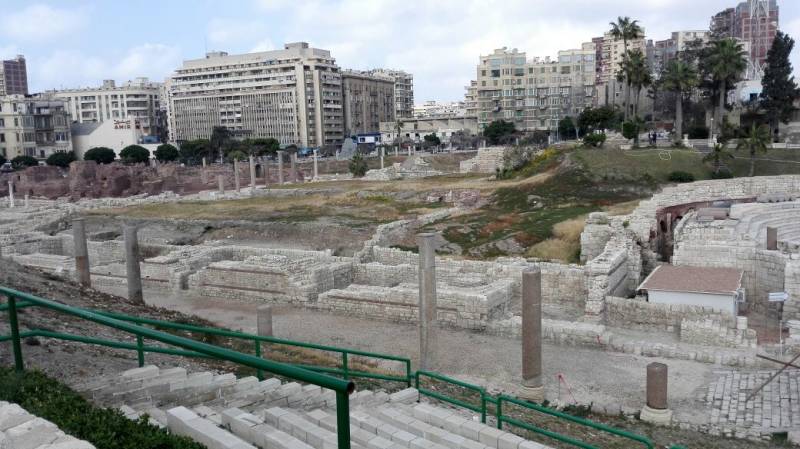 Photo credits: Ministry of Antiquities Facebook Page