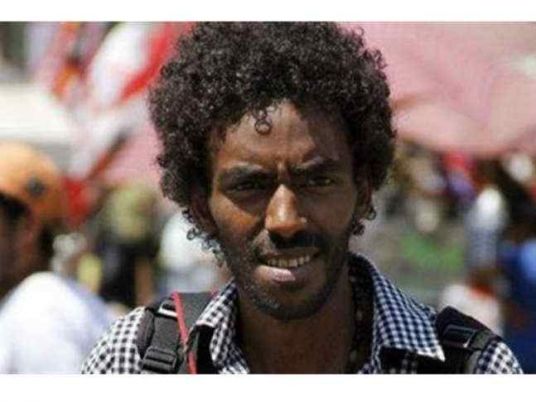 Photojournalist Mohamed Abdel Moneim, known as Nubi, passed away on Sunday at Dar al-Helal Hospital. He had been in a coma after being hit by a car.
Nubi earlier worked for privately-owned newspapers Al-Dostour, Al-Tahrir and Al-Badil. He witnessed the crisis between writer Ibrahim Eissa, the then-chief editor of the newspaper Al-Dostor, and its owner Reda Edward. He participated in the strike at the Journalists Syndicate in support for his colleagues' demands and protested against the policies of the new owner.
Nubi's friends said he was going to take part in the World Press Photo contest for the best photo taken in 2013. His friends submitted the photo he took.
Edited translation from Al-Masry Al-Youm