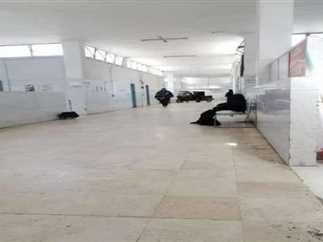 A circulating Facebook picture of a tuk-tuk transferring a patient inside the dialysis department of Qalyoub Hospital in Qalyubia, Egypt sparked uproar and anger on Thursday.
Users demanded an explanation as to why a tuk-tuk was allowed to enter the hospital, especially in light of the statewide COVID-19 preventive measures.
The Health Ministry's Qalyubia office quickly responded, with undersecretary Khaled Abdel Ghany promising answers from the hospital's director.
The director, Ishaq Gameel, made a statement saying that the tuk-tuk was transferring a dialysis patient. He also said that some patients enter the hospital via tuk-tuks in an emergency, especially dialysis patients because of their fragile condition.
Gameel stated that the incident will promptly investigated, as the photo in question showed the tuk-tuk parking next to a ward.
Edited translation from Al-Masry Al-Youm