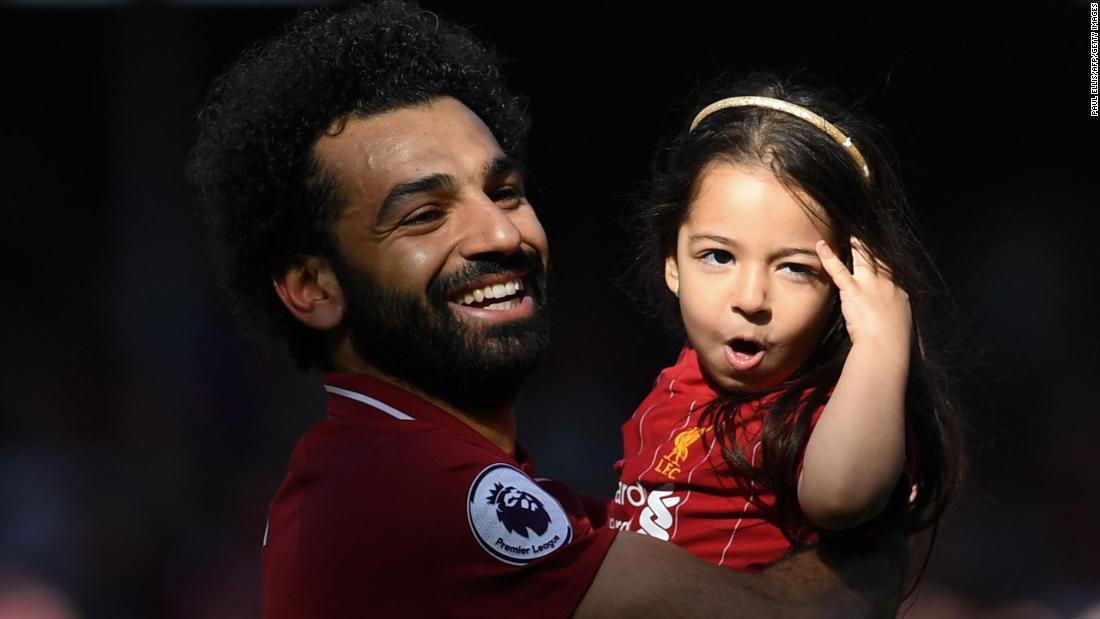 On Thursday, the Liverpool and Egyptian national football team star Mohamed Salah posted on his Instagram a photo of him with his daughter Makka during a party held at his home to celebrate her birthday.
The two were dressed up as superheroes from Disney's Incredibles movie series.
The beloved football player's daughter makes regular public appearances with her father, including award celebrations, social media posts, and even in commercials, such as Vodafone Egypt's Ramadan ads.
In May 2019 FIFA's Arabic Twitter account posted a video of Makka kicking a goal at Liverpool's Anfield Stadium, leading to the crowd behind her erupting into cheers. FIFA called it "the goal of the season."
Salah posted a photo at the time on his social media accounts featuring himself enthusiastically showing his daughter the Golden Boot trophy, an award Salah won for being the leading goal scorer in matches.
Salah's close relationship with his daughter contributes to the star's wholesome appearance. He is a known advocate for women and children around the world.
In February, Salah's wife Maggi gave birth to the couple's second daughter, Kayan.
Liverpool is preparing to meet Everton after, Saturday, in a strong derby, through which the Reds are seeking to erase their cruel defeat by Aston Villa 2-7 in the English Premier League.
https://www.instagram.com/p/CGYQCGRhvfB/?utm_source=ig_embed