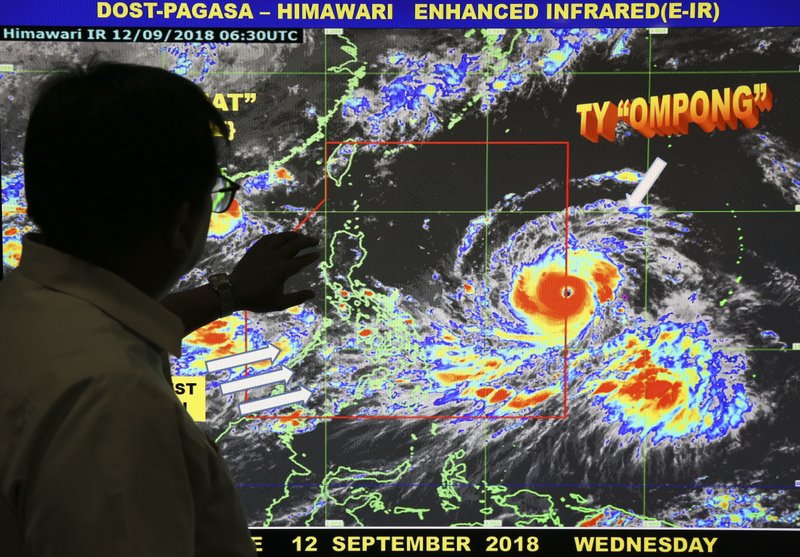 MANILA, Philippines (AP) — Philippine officials have begun evacuating thousands of people in the path of the most powerful typhoon this year, closing schools and readying bulldozers for landslides.
Typhoon Mangkhut, considered as the strongest and most massive so far this season, could hit northeastern Cagayan province on Saturday. It was tracked on Thursday about 725 kilometers (450 miles) away in the Pacific with sustained winds of 205 kilometers (127 miles) per hour and gusts of up to 255 kph (158 mph).
Cagayan Gov. Manuel Mamba tells The Associated Press by telephone that evacuations of residents from risky coastal villages and island municipalities north of the province have started and classes in all levels have been canceled.
Government forces have been placed on full alert.