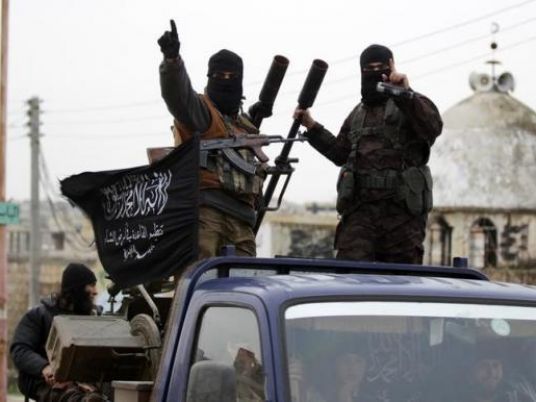 An Al-Qaeda-linked group has reportedly released a hostage video setting out its ransom demands for three foreigners and a Filipina kidnapped over a month ago from a resort in the south of the Philippines.
The Philippines Inquirer said Wednesday that police had ruled out paying Abu Sayyaf the 4 billion pesos (US$85 million) it is asking to release the four, whom it abducted from a marina on Samal Island on September 21.
It quoted police spokesman Wilben Mayor as telling reporters that the Philippines National Police (PNP) "adheres to the principle of [a] no-ransom policy".
"Rest assured that the operations of the PNP and the Armed Forces of the Philippines are continuing to ensure their safety."
The video, Mayor added, was being analyzed by the police anti-cybercrime squad.
It follows an earlier video in which people claiming to be the abductees — Canadians John Ridsdel and Robert Hall, Filipina Marites Flor and Norwegian Kjartan Sekkingstad — voiced kidnappers' demands that security forces halt military operations in group-controlled areas.
Their request was not heeded by authorities.
The new video — released by militants to YouTube on Tuesday — shows the four hostages flanked by armed men in black garb against what appears to be a Daesh flag, the Inquirer said.
The video appears to show Ridsdel appealing for the ransom to be paid.
"We're being ransomed each for 1 billion pesos," he said. "I appeal to the Canadian Prime Minister and the people of Canada, please pay this ransom as soon as possible, or our lives are in great danger."
Hall also reportedly made the same claim.
"These people are serious and very treacherous. Take them seriously. Help us, get us out of here," he added.
On October 14, a three-minute video was uploaded on YouTube, appearing to show the four pleading for the troops to stop assaults against Abu Sayyaf.
The kidnap victims also appealed to the government to start negotiations with the group for their immediate and safe release.
At the end of the October 14 video, one of the apparent kidnappers underlines that they want full cooperation from the government before negotiations start.
"Meet all the requirements," he said. "No military operations and artillery attacks against us. Once you meet our requirements, then we can talk negotiations and demands."
Since 1991, Abu Sayyaf — armed with mostly improvised explosive devices, mortars and automatic rifles — has carried out bombings, kidnappings, assassinations and extortions in a self-determined fight for an independent Islamic province in the Philippines.
It is notorious for beheading victims after ransoms have failed to be paid for their release.