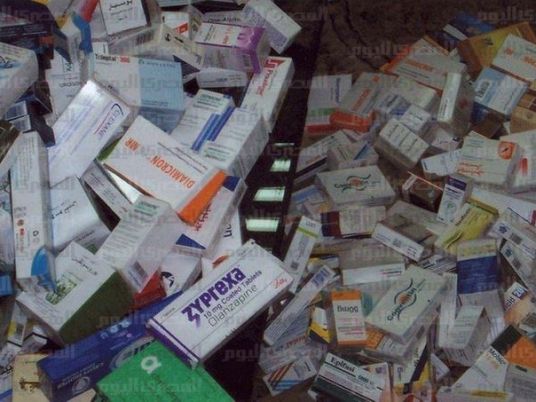 The Pharmacists Syndicate sent a letter to Egypt's President Abdel Fattah al-Sisi calling on him to ban the increases in the prices of medicines.
"The letter calls on the president to immediately interfere by banning any increases in medicine prices, whether local or imported," the syndicate said in a statement.
The parliament formed a committee earlier in November to examine shortages in medicines on the Egyptian market, in the wake of the local currency flotation.
The market has recently witnessed an acute shortage in imported medicines after their prices increased.
This came amid a decision on November 3 by the Central Bank of Egypt to fully free the foreign currency exchange rate according to supply and demand. On Tuesday, the U.S dollar exchange rate approached LE 20 in some private banks.
The Pharmacists Syndicate demanded the formation of a committee supervised directly by the presidency and including all concerned parties and specialists in medicine pricing, to outline studies and visions for a future pricing policy.
Furthermore, the syndicate denounced its exclusion from the cabinet negotiations on medicine prices; this, after it was reported that the cabinet will finalize the increases in medicine prices on Thursday during its weekly meeting.