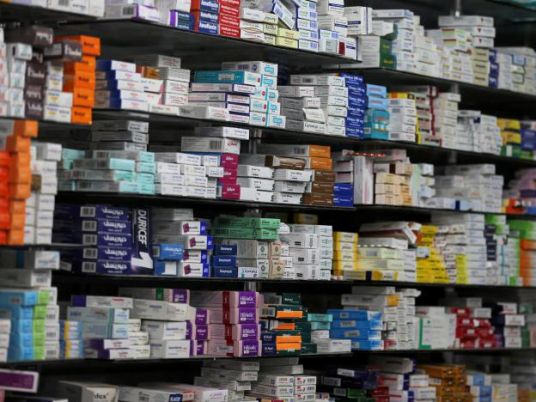 The crisis of the demands from pharmaceutical companies to increase medicine prices hs escalated, after a number of companies threatened to suspend production and lay off workers if the Cabinet does not approve their demands.
The Pharmacists Syndicate on the other hand, in a letter dispatched to President Abdel Fattah al-Sisi Wednesday, called on officials not to approve the companies' demands for the prices of both locally manufactured and imported drugs.
Pharmaceutical companies will have to suspend production and lay off workers if the Cabinet rejects the agreement recently reached between the health minister and companies, said spokesperson for toll manufacturing companies, Mahmoud Fattouh.
"My statement is not an attempt to blackmail the government," said Fattouh, adding that companies cannot bear losses in light of the current prices.
Fattouh mentioned that the number of drugs missing from the market has reached 2,000.
Health Minister Ahmed Emad Eddin will submit to the Cabinet on Thursday the agreement he reached with pharmaceutical companies on the increase in prices.
An official source with the Chamber of Pharmaceutical Industry said, on conditon of anonymity, that the closure of pharmaceutical companies is not even an option.
He added that 70 drugs that have no alternatives are currently missing from market.
The Pharmacists Syndicate called on Sisi Wednesday to form a committee that studies the proposed increase in drug prices.
Edited translation from Al-Masry Al-Youm