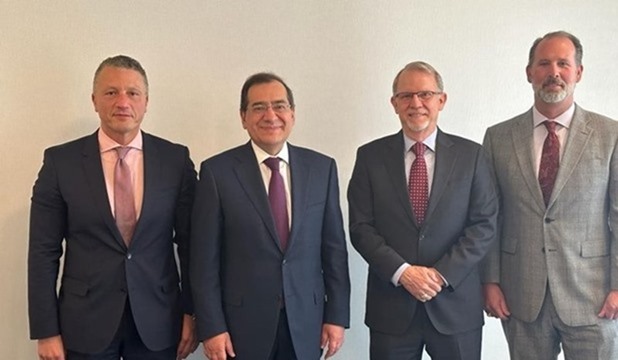 Minister of Petroleum and Mineral Resources Tareq el Molla called for joining international efforts to face the challenges of providing energy resources and sustaining supplies in parallel with preserving the environment while pressing ahead on the path toward a complete energy transition.
He said the Egyptian petroleum sector is currently implementing several initiatives with international partners to reduce emissions at different sites of search and exploration, as part of the commitment to global agreements to counter climate change.
Molla's remarks came during his participation in a ministerial session titled "Political and Economic Geography: An Era of Volatility", on the sidelines of the CERAWeek energy conference in the US city of Houston, according to a statement released by the ​Ministry of Petroleum and Mineral Resources on Thursday 9/3/2023.
The minister underlined the importance of strengthening cooperation between world governments and the private sector to accelerate the development of natural gas resources, especially that natural gas is considered the lowest-carbon fossil fuel, while proceeding along the path to a gradual and fair energy transition.
He also stressed the significance of providing technologies and solutions for reducing emissions and producing green hydrogen at reasonable prices.