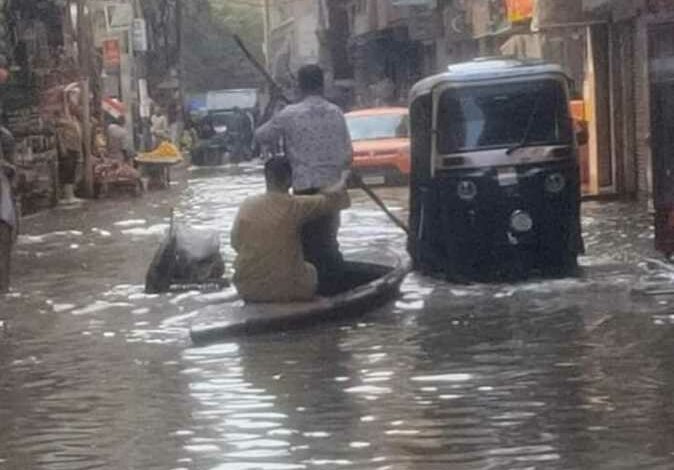 The Egyptian Meteorological Authority warned against bad weather in Alexandria, where there are chances of rain until Wednesday, and it may even lead to thunderstorms.
Alexandria Governorate has been hit by heavy rain since the early hours of Sunday morning, November 13, and hailstones.
This has caused rainwater to flood its streets, especially the Agami neighborhood, where the level of rainwater rose.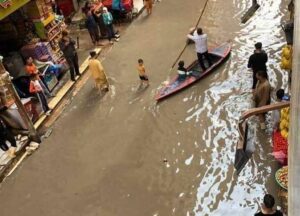 The EMA has posted pictures in which people appeared in a small boat after the streets were flooded.
It was very evident that it was difficult to walk, amid appeals from the people to suck the rainwater after their daily lives halted.
The EMA revealed the dominance of rain clouds over large parts of the northwestern coast, accompanied by rainfall of varying intensities in some areas.
Meteorologists have advised citizens in coastal cities not to stand under billboards and ramshackle houses.
A very important note was to also not drive during rain, except for the utmost necessity, and to leave safe distances between cars to prevent traffic accidents, and not to touch lampposts.