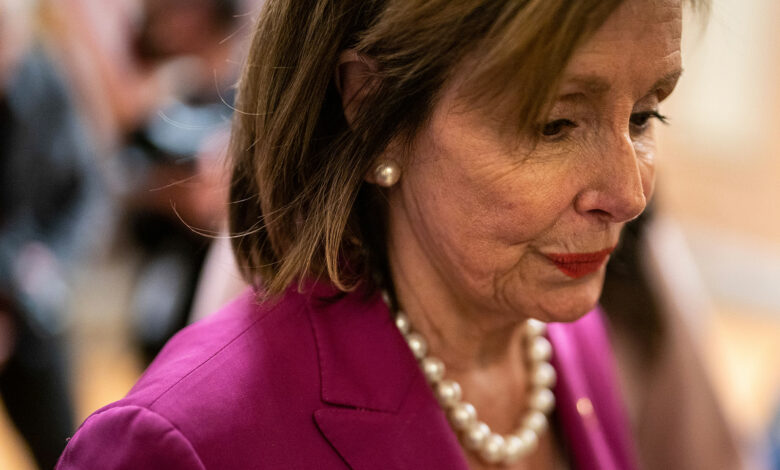 House Speaker Nancy Pelosi will address her future plans on Thursday, a top aide said Wednesday, hours after it became clear that Republicans will hold the majority in the lower chamber.
"The Speaker plans to address her future plans tomorrow to her colleagues. Stay tuned," said deputy chief of staff and spokesperson Drew Hamill on Twitter, also adding that Pelosi has "been overwhelmed by calls from colleagues, friends and supporters."
CNN projected earlier this evening that Republicans will win the House after reaching the 218 seats necessary to claim a majority.
Separately, Pelosi issued a statement Wednesday saying that House Democrats "defied expectations" in the midterms but didn't mention her future plans.
Read Pelosi's full statement:
"This year, House Democrats defied expectations with an excellent performance: running their races with courage, optimism and determination. In the next Congress, House Democrats will continue to play a leading role in supporting President Biden's agenda — with strong leverage over a scant Republican majority.
"House Democrats are thrilled to have so many terrific new and returning Members to the House, who will reinvigorate our Caucus with their energy, diversity and patriotism. We salute our departing Members for their magnificent leadership, achieving landmark progress on health care, climate action, infrastructure, gun violence, veterans and more that can never be diminished.
"At least three critical states are still counting ballots. We are endlessly grateful to those who continue their patriotic work to ensure each vote is counted as cast."