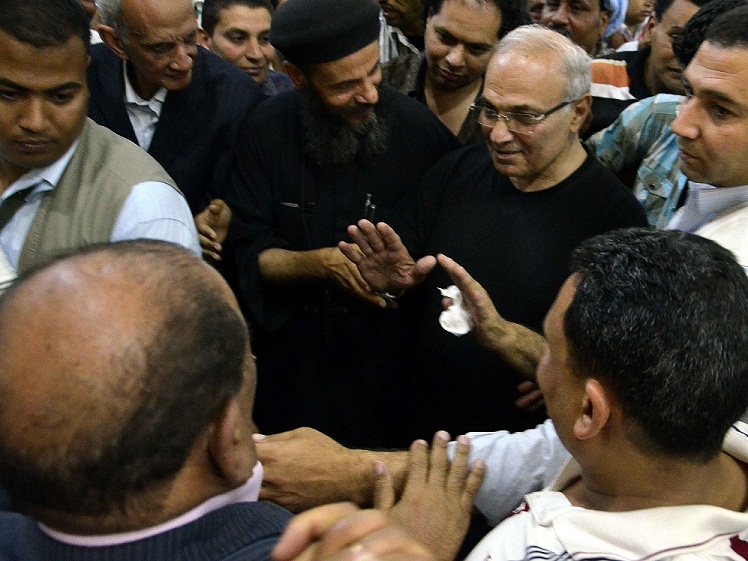 The Presidential Elections Commission rejected an appeal submitted by Shawqi al-Sayed, lawyer of former presidential hopeful Ahmed Shafiq, against the results of the 2012 presidential election, sources told Al-Masry Al-Youm Thursday.
The sources added in an exclusive statement that the commission based its decision on Article 28 of the Constitutional Declaration, which was issued in March 2011, immunizing the commission's decisions against challenges.
Tareq Shebl, member of the PEC's General Secretariat Committee, said earlier that the Commission would decide on Shafiq's challenge Thursday.
"The commission met on Tuesday, headed by Judge Abdel Wahab Abdel Razeq, to discuss the challenge filed against its decision No. 35 of 2012, announcing Mohamed Morsy as president of the republic," Shebl said.
The commission decided to issue a decision Thursday after listening to Shafiq's lawyer on Tuesday.
Edited translation from Al-Masry Al-Youm