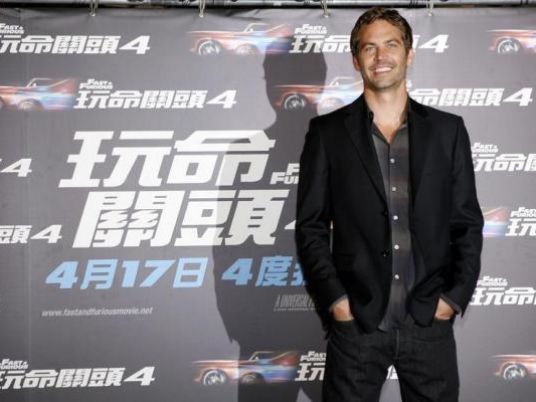 Family, friends and fans of Paul Walker paid tribute to the late actor on what would have been his 42nd birthday on Saturday.
Walker is best known for his role as Brian O' Conner in the "Fast and Furious" franchise. His life was cut short in a car crash on November 30, 2013. He had just attended a holiday toy drive for his disaster relief charity, Reach Out Worldwide.
His family is carrying on his philanthropic legacy. His brother, Cody Walker, joined Reach Out Worldwide as brand manager in 2014. The nonprofit is honoring him on his birthday by selling "For Paul" shirts featuring an image of Walker in Haiti in 2010, where he founded Reach Out Worldwide after an earthquake devastated much of the capital.His daughter, Meadow Walker, marked the occasion by announcing the launch of the Paul Walker Foundation. She plans on carrying out his legacy of helping to protect and research ocean life by empowering students with grants and scholarships to study marine science. She had just turned 15 when he died.
"Reflecting on my father, I found myself reflecting on his passions. His passion for the ocean, his passion for rescuing animals, his passion for helping people and his passion for spontaneous goodwill. I wanted to start this foundation because I want to share that piece of him with the world. I want to share that part of him with others," she said in an Instagram post. "I can't think of a better way to celebrate my father."
Close friends and family members will be honoring his memory by holding a small celebration today.
"I don't know anyone that loves the ocean as much as Paul did. It will always remind me of him. So, on his birthday, that's where I'll be," Cody Walker told PEOPLE.
Walker has many devoted fans all over the world and they took to social media to remember him.
"You will never be forgotten. Rest in peace & we will always remember," one fan said.
"#HappyBirthdayPaulWalker We'll Always Miss You!!" tweeted another.