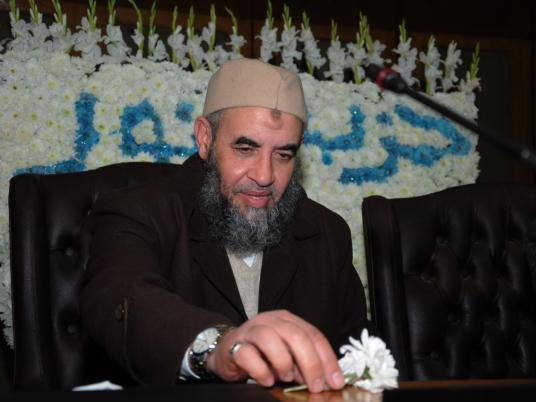 Excluding the Nour Party from Egypt's political scene will force young Islamists to turn to violence, the chairman of the Salafi party said during a TV interview on Sunday.
"The Nour Party is facing serious conflict from state institutions despite its strategic bias toward the state and its stability," Younis Makhyoun told satellite TV channel Dream late Sunday evening.
His comments came after the party emerged from the House of Representatives' elections with only 12 seats out of a total of 596. Throughout the polls, the Nour Party, which is the only Islamist party that is still active following the ousting of the Muslim Brotherhood government in 2013, frequently accused the state and media outlets of prejudice against its candidates and politicians. Makhyoun said in the interview that party supporters were arrested outside polling stations, unlike peers from other parties.
"We are always accused of being part of the Islamic State in Egypt," Makhyoun said. "We are the most opposed to the Islamic State and we receive death threats everyday…I do not know who is leading that campaign," he stated. "We are ready to dissolve the party immediately if that is in Egypt's interest."
The Nour Party gained notoriety from other Islamist groups for supporting the ouster of former president Mohamed Morsi by incumbent leader Abdel Fattah al-Sisi.
Edited translation from Al-Masry Al-Youm