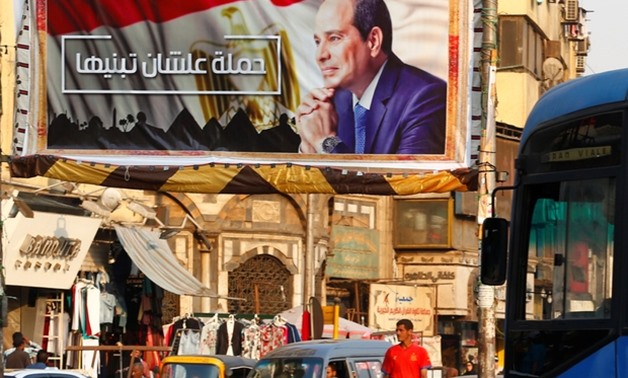 A few weeks ahead of the Egyptian presidential election, Minister of Endowments Mohamed Mokhtar said that participation in the upcoming election is a "legitimate demand" and a national duty aimed at building a democratic state.
During a talk organized by Cairo University in the framework of its cultural season, entitled 'Youth and Community Building', Mokhtar said that it is the right of all Egyptian citizens to participate in election.
He said that some extremists spread provocative and incorrect beliefs claiming that there is a contradiction between the state and religion. "At the last meeting of the Supreme Council for Islamic Affairs, we all agreed that the country interest goes in line with religion's purposes, and anything which supports the country is religious, and anything which attempts to weaken it completely contradicts all the Abrahamic religions," he said.
Mokhtar said that the Egyptians are drivers of both Islamic and Ancient civilizations, so they must present a positive and civilized model to the world during the presidential election: "People should realize the challenges that are facing their country and they should work to build the national state that takes the citizen to broader horizons," he said.
Meanwhile, he emphasized that all state institutions, especially mosques, will not support any affiliation and they will be absolutely objective: "We distance our mosques from being biased to any partisan direction and we will never employ them in any electoral or political process," he said.
Earlier in January 2018 the highly-ranking Egyptian Muslim institution Dar al-Ifta issued a Fatwa (a ruling on Islamic law) saying said that any citizen who boycotts any election is considered a "sinner" who is acting "dishonestly."
It explained that Islam ordered Muslims to be honest and to follow 'Shura' principle: Which means democracy is considered a necessity in Islam, in order to raise well-educated generations. Therefore, it said, every Muslim should cast his vote to choose his or her rulers.
The upcoming presidential election in Egypt will begin on March 26, with only two candidates running, the current President Abdel Fattah al-Sisi, and the Chair of Ghad Party, Moussa Mustafa Moussa, who submitted his official papers minutes before the deadline.