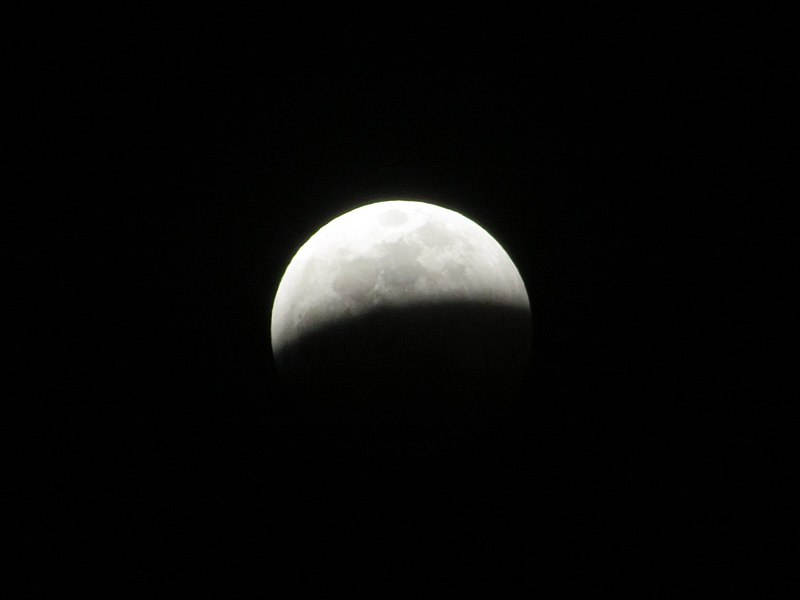 The head of the National Research Institute of Astronomy and Geophysics (NRIAG) Gad Mohamed al-Qady called on astronomy enthusiasts and astronomers to attend the celebration of the partial eclipse that will occur in Egypt on Tuesday evening.
He explained that the institute has decided to open its doors to all strata of society, including specialists as well as amateurs. Scientists from NRIAG will be present to answer all queries from the audience, he added.
Astronomical calculations predict that the lunar eclipse will be partial, starting at 8:42 pm Cairo time and ending at 2:19 am on Wednesday morning, said Qady, adding that astronomers will monitor the eclipse using special astronomical instruments, spectroscopy devices, and sensitive cameras across various regions of Egypt to obtain the best recordings of the important scientific event in all its stages.
He added that the eclipse will be seen in Australia, in Asia except in its northeastern regions, in Africa, in Europe except North Scandinavia, and in most of South America.
Partial lunar eclipses happen when the earth comes between the sun and the moon, but the earth only partially covers the Sun's disk.
He continued: "The moon will begin to enter the sub-region of the Earth at 8:00 pm (21:00) Cairo time; this stage cannot be seen with the naked eye. It will be followed by the beginning of the partial eclipse upon the entry of the earth's shadow into the eastern edge of the moon disk at the tenth hour and one minute in the evening, when the viewer will observe the difference in moonlight as a dark earth shadow appears on the moon.
The moon will enter the penumbra (the weaker part of Earth's shadow) at 8:42 pm Cairo time. This stage cannot be seen with the naked eye, according to Qady.  The Moon will enter the umbra (the darker part of Earth's shadow) at 10:01 pm. The Moon will leave the penumbra at 2:19 am on July 17, marking the end of the event.
Edited translation from Al-Masry Al-Youm