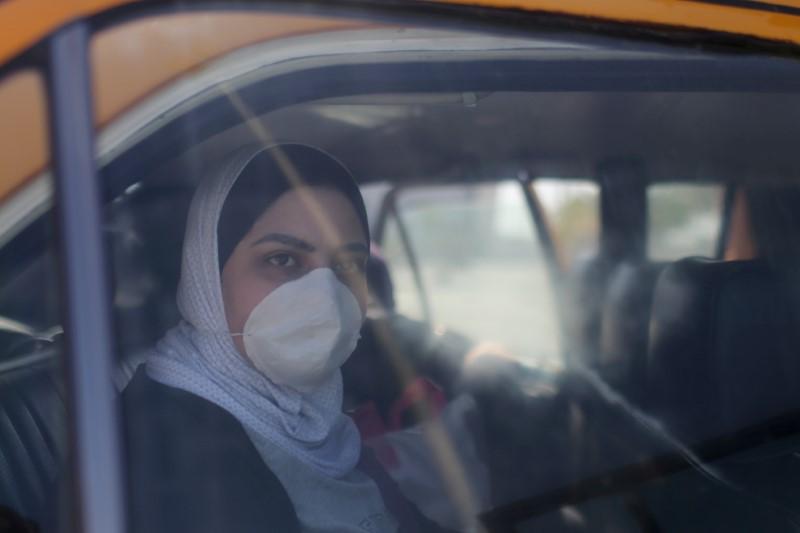 Egyptian authorities have imposed a partial lock-down on a Beni Suef village five days ago, after 24 villagers there were confirmed infected with the coronavirus.
The cases were transferred to the Charitable Association Hospital in Agouza and Mallawi in Minya Governorate.
According to the Beni Suef Health Directorate, the infections were caused by a returnee from Saudi Arabia who had gone to the Umrah pilgrimage, and infected his entire family upon return.
Two sectors of the village are under lock-down, which includes 885 houses and a thousand families with 4,220 members. Police established barricades at the village entrances, with no one allowed to leave or enter for 14 days.
Youths at the village volunteered with Health Ministry employees to disinfect homes and streets daily, and also distribute bread to the families in quarantine.
One member of an isolated family, 30-year-old Adel Mohamed, said "We feel fear and danger for our children, since the emergence of infections in the village, and we couldn't believe that this virus would cause our isolation."
Another villager, 32-year-old Muhammad Mahfouz, said: "I have four children and I worked as day-laborer in a factory. Due to the isolation I became threatened with expulsion from work, so I call on the governor to intervene with the factories to save the workers absent because of the isolation."
And employee Omaima Aly complained of the shortage of fruits and vegetables in the village, skyrocketing commodity prices at supermarkets, banned popular markets and a lack of butane gas cylinders.
Governor Muhammad Ghoneim assured that the village was not completely isolated, and that the two locked down sectors include all contacts of the identified infections – with the isolation done so to ensure their safety.
Health agencies have sent vehicles to sterilize and disinfect the streets and homes of the village, he said. Ambulances are at the ready to transport any cases once symptoms appear, the governor said.
He stressed that the village's situation remains calm.
The Supply Directorate has provided 100 butane gas cylinders a day and 25,000 loaves of bread to be delivered to homes, according to the governor.
The move is being done in coordination with the relevant executive authorities, under the supervision of the Health and Supply directorates and security authorities to maintain the safety of citizens in the two isolated sectors in the village.
The governor added that the Social Solidarity Directorate distributed 1,520 of food packages and meals, 100 kilograms of meat along with 1,320 chickens in addition to LE7,000 allocated to seven families of those affected.
Edited translation from Al-Masry Al-Youm