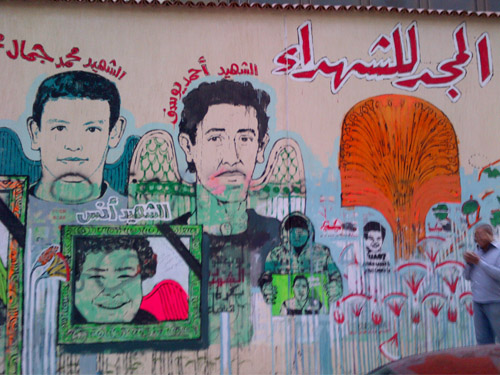 The People's Assembly approved in principle during its session on Monday to increase compensations paid to the families of protesters killed during the January 2011 uprising against former President Hosni Mubarak's regime.
The compensations will increase from LE30,000 to LE100,000 for each family, according to the draft law.
If passed, the draft law will be the first legislation passed by the Islamist-dominated Parliament since it first convened on 23 January.
The government had previously allocated a compensation of LE30,000 for each family, besides a LE1,000 monthly payment.
During the session, MPs from the Muslim Brotherhood's Freedom and Justice Party and others from the Salafi-oriented Nour Party disagreed over the text of the bill. Assembly Majority Leader Hussein Ibrahim managed to end the dispute.
During the session, Finance Minister Momtaz al-Saeed told the MPs that the government had disbursed compensation to the families of only 775 victims.
Those, he said, include dozens killed while police and army forces dispersed sit-ins and demonstrations that followed the removal of the former regime.
The People's Assembly is required to submit the new legislation to the ruling Supreme Council of the Armed Forces for approval before publishing it in the Egyptian Gazette, an official bulletin that publishes new laws.
A government fact-finding panel had concluded that nearly 850 people were killed during the 18-day uprising last January and February.