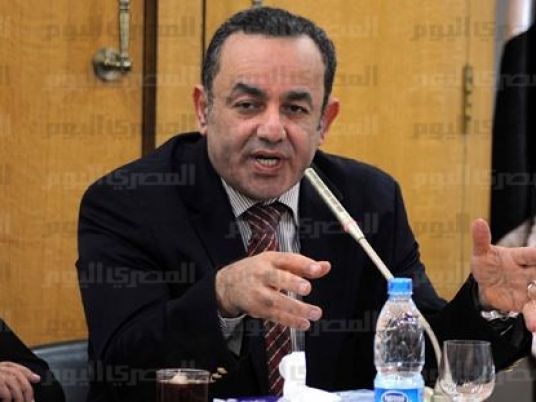 The official spokesperson for the House of Representatives Salah Hasaballa said that the long-running saga regarding Amr al-Shobky's position as an MP will be settled in the current session.
Shobky, who has a July 2016 ruling from the Court of Cassation declaring him winner of the December 2015 parliamentary election for Cairo's Dokki and Agouza districts, has faced lengthily delays preventing his seating as an MP.
Hasaballah told reporters at a Sunday press conference that the parliament's Legislative and Constitutional Affairs Committee formed another committee in order to prepare a report on the Court of Cassation's two-part verdict, to enable parliament to settle the matter.
The court's first ruling recognized the validity of the Dokki and Agouza elections, while the second affirmed Shobky's victory and right to the seat – which, after a tight race, he beat Ahmed Mortada Mansour by under 400 votes.
Shobky, meanwhile, said that he is waiting for the implementation of the Court of Cassation's verdict, and brought up the fact that no party has the right to discuss or challenge the authority of the court's final ruling.
He called the procrastination against implementing the court's ruling a violation of the law and constitution.
House Speaker Ali Abdelaal met Shobky's lawyer, Essam al-Islambouly, in December 2016, and assured him that the ruling will be implemented in January 2017.