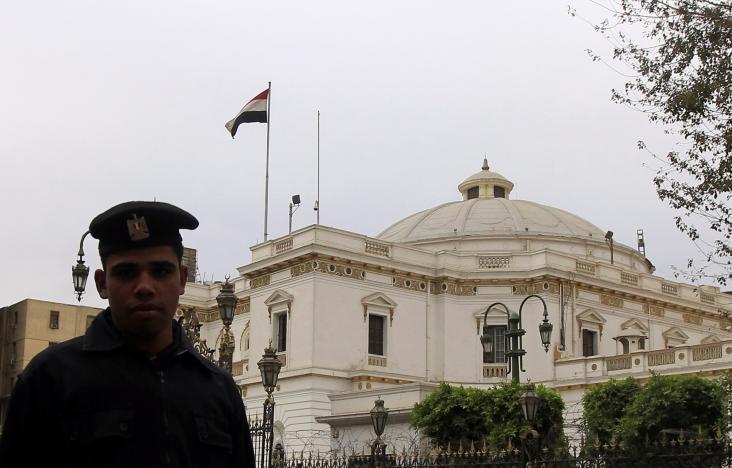 The House of Representatives approved on Monday a comprehensive health insurance law by a majority of the members.
Only three MPs rejected the law.
The session witnessed debate between a number of MPs and representatives of the government that ended with the parliament approving a reduction in the price of all types of medical imaging that are not related to chronic diseases as well as an increase in the price of analysis tests to a maximum of LE750.
The parliament also agreed to reduce admission fees to internal departments of hospitals to a maximum of LE350.
In all comprehensive health insurance laws in the world, patients pay part of the cost, the House of Representatives Speaker Ali Abdel Aal said.
Talk about free medical services is just to catch the attention of citizens, but afterwards everybody will have to accept the reality, Abdelaal added.
"Even the strongest economies in the world cannot provide health services free of charge," said Abdel Aal, pointing out that major countries in Europe suffer a large deficit in health insurance services. Abdel Aal warned that the health insurance system in Egypt could fail if MPs insist on relying on a system that provides free services.
The free of charge system caused the failure of the former regime, according to Abdel Aal.
"A large number of MPs objected to the implementation of the law within 15 years, and then we were surprised that the version discussed in the session did not have a time limit," MP Haitham al-Hariry said.
The 15-year term was set by the government to guarantee the proper application of the law gradually, Finance Minister Amr al-Garhy explained.
MP Alaa Abed, the head of the Human Rights Committee, called for amending Article 40 which stipulates the amounts of money collected to finance the health insurance system.
The article states that the government needs to collect 75 piasters from the sale of each pack of cigarettes to finance the insurance system.
That value will be increased every three years, by 25 piasters.
Abed called for the increase to be 50 piasters every two years, instead of three.
Undersecretary of the Health Committee MP Ayman Abuolela also demanded the addition of new funding sources in the new law, such as imposing LE10 on each landline telephone, and a piaster per minute on mobile phone calls.
Edited translation from Al-Masry Al-Youm