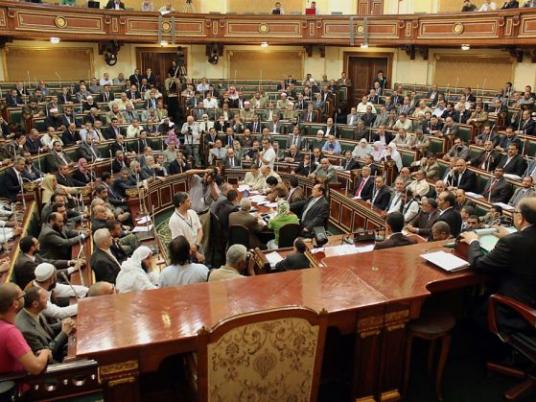 Several Egyptian parliamentary committees are due to meet on Tuesday to discuss the ongoing crisis of relations with Italy in the wake of the murder of Italian PhD student Giulio Regeni in Cairo in February.
According to the chairman of parliament's Defense and National Security Committee, Kamal Amer, the committees on national security, foreign relations and human rights will convene for discussions.
In a press statement, Amer said the meeting is intended as a prelude to a further meeting with the relevant authorities in order to activate the role of parliament in seeking a solution to the crisis, which has strained relations between Egypt and Italy.
On June 29, the Italian Senate voted to halt supplies to Egypt of spare parts for F-16 warplanes in protest at the lack of a progress in the investigation. In April, Italy withdrew its ambassador in protest at the alleged reluctance of Egyptian investigators to share key evidence in the case, including phone records from Cairo for January 25, the day of Regeni's disppearance. Egypt responded that bulk phone data could not be released to another nation without breaching the Egyptian Constitution.
The vote in the Italian Senate marked the first commercial steps taken against Cairo. After a heated debate, the upper house of parliament passed the so-called Regeni amendment by 159 to 55.
Regeni, who was doing postgraduate research into Egyptian trade unions, was last seen by his friends on January 25. His body, which showed signs of torture, was found in a roadside ditch on the outskirts of the Egyptian capital on February 3.
Nicola Latorre, a senator from Prime Minister Matteo Renzi's Democratic Party, said the senate vote was aimed at putting pressure on Egypt to help "the truth emerge more quickly" over the killing.
Center-right lawmakers warned that it would hurt relations with "an ally in the fight against terrorism," while Egyptian government officials have said there might be implications for Egypt-Italy cooperation on security and migration issues.
Since the death of Regeni, human rights activists, Egyptian opposition figures and many in the Italian media and politcal arena have suggested that his death was the work of Egyptian security personnel. They pointed to signs of torture as evidence that Egyptian security agents were involved.
However, Egypt has denied such accusations, suggesting that any number of people might be responsible, including those with criminal backgrounds. Egyptian security forces claim to have discovered objects belonging to Regeni, including his passport, during a raid on an apartment linked to a gang of robbers. However, Egypt has so far stopped short of identifying anybody as involved in the student's murder.