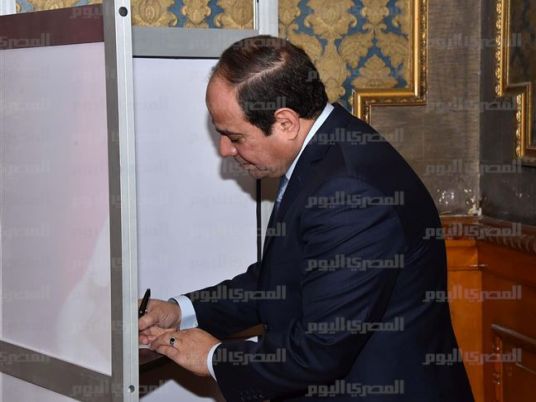 The House of Representatives passed a 2014 law on Sunday that sets the salary of Egypt's president, amid controversy on the matter prompting the council speaker to end the discussion.
The chamber passed amendments adopted in 2014 by then Interim president Adly Mansour, which raised the salary of the country's president from LE24,000 per year in a 1987 law to LE42,000 per month in 2014.
Weighing in on the discussions, MP Ossama Sharshar was quoted by news local media as saying that President Abdel Fattah al-Sisi receives an annual salary of US$63,000. This statement aroused controversy among the chamber's members, despite the fact that the American salary mentioned is, when converted into Egyptian pounds, equivalent to the amount stated in the 2014 law.
The commotion, according to independent dailies al-Watan and al-Shorouk, prompted speaker Ali Abdelaal to explain that Sharhar meant "the president gets a salary that is lower than other world leaders".
The assembly has begun reviewing over 380 laws passed by the presidency during the parliament's absence over the past two years.