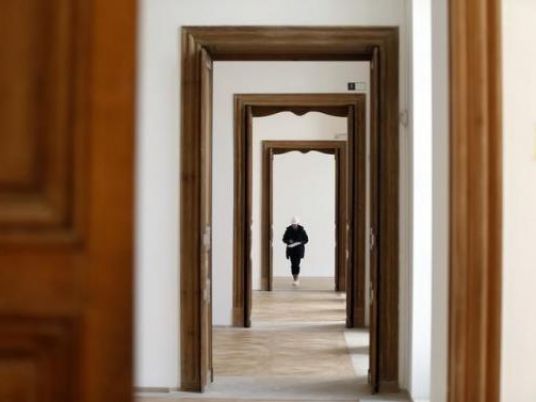 The Picasso Museum in Paris reopened on Saturday after a five-year closure for a costly renovation with President Francois Hollande urging crisis-hit France to draw inspiration from the Spanish painter.
The museum, situated in a 17th-century mansion in the Marais district, houses one of the world's largest collections of Pablo Picasso's work.
The long-awaited reopening took place on 25 October, the birthday of the artist who was born in Malaga, Spain, in 1881 but spent most of his adult life in France until his death in 1973.
The renovation of the museum, home to a collection of more than 5,000 paintings, sculptures and prints as well as Picasso's personal archives, was marked by repeated delays, infighting and controversy.
Anne Baldassari, the museum's president for nine years, was fired from her post in May following public squabbling with her staff and France's ex-culture minister Aurelie Filippetti, herself dismissed from the government in August.
Inaugurating the museum on Saturday morning, Hollande said Picasso's modernity and energy should inspire France.
"You don't build anything on nostalgia. Pablo Picasso was a painter of the future, of hope, of conquests, he freed himself from the rules of the past. He was avant-garde. France is an avant-garde country," he said.
The renovation, which cost about 52 million euros ($66 million), has tripled the size of the exhibition space over five floors, making it more accessible to what is expected to be up to one million visitors per year.
The event rounds up a rich week in the Paris arts scene.
On Monday, Hollande inaugurated the Fondation Louis Vuitton, an impressive glass building housing a contemporary art museum designed by Frank Gehry and the brainchild of Bernard Arnault, the chief executive and founder of LVMH.
The FIAC contemporary art fair, one of the largest events of its kind with Art Basel and the Frieze fair in London, is also underway.
Also on Saturday, the Monnaie de Paris, the former mint turned exhibition center, reopens its 18th-century headquarters opposite the Louvre with a working chocolate factory installation by Los Angeles artist Paul McCarthy.
McCarthy caused controversy last week when his giant green inflatable sculpture "Tree" unveiled in one of the most famous squares in Paris, Place Vendome, was attacked by vandals due to its resemblance to a sex toy.