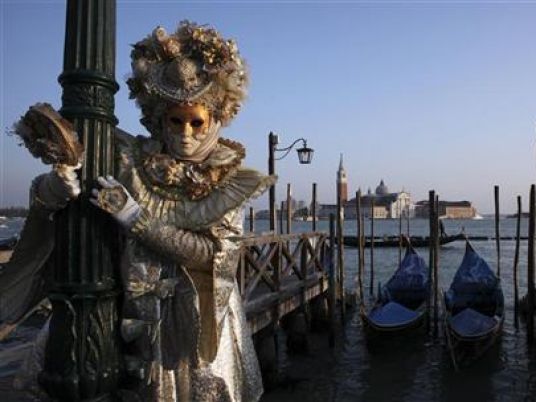 Paris is set to host a secret Venetian ball, deep in the city's underbelly.
Over four nights in January, revelers will descend into the bowels of Paris's underground canals, for what promises to be an epic and most unusual masquerade ball dubbed "Venice under Paris".
The dress code is 18th century Venice: Think corsets, hoop skirts, gloves, wigs, lace and, of course, masks.
The transportation: gondolas.
And for entertainment, guests will be serenaded by musicians, entertained by theatrical performances, and given exclusive access to parts of Paris that are normally off-limits. Details on the exact location remain mum.
The ball, organised by a young event-planning group We Are the Oracle, has been a year and a half in the making and marks their biggest project to date.
The elite group is known for organising exclusive events at unique venues that have included a municipal swimming pool, castle, underground war bunker and the catacombs of Paris.
Though organisers have received permission from the city, the event hinges on the sale of 2,000 tickets by November 16.
So far, half the tickets have been sold.
The Venetian event is not the only ball in town, however.
Every summer, Chateau de Versailles is overrun by faux Marie Antoinettes and Louis XIVs.
And this weekend marks the return of the annual Bal des Princesses at Salle Wagram near the Arc de Triomphe.
Tickets for Venice under Paris are 51.25 euros. Dates are January 22, 23, 29 and 30.