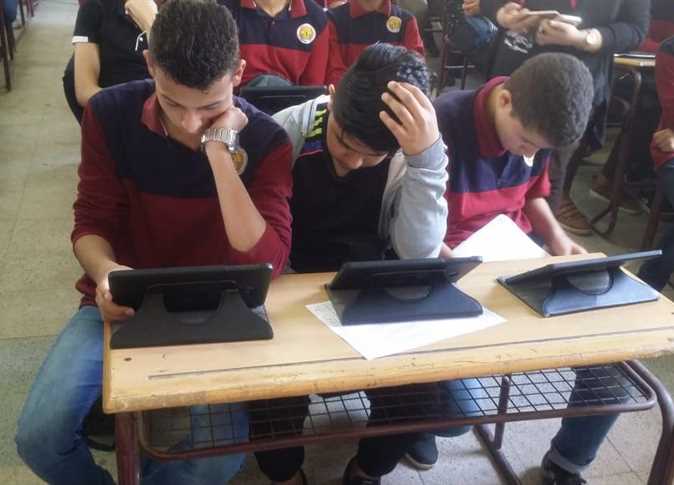 Egyptian Prime Minister Mostafa Madbouly announced Tuesday that exams this year for high school students will be conducted with paper and electronic systems to ensure that students do not encounter any problems.
He explained that three experimental exams were conducted for students in the final year of high school during the past two months and this month.
It aimed to test the efficiency of the IT systems and was completed with a success rate of 100 percent.
Madbouly's statements came during his periodic meetings with the heads of the specific committees in the House of Representatives to discuss issues impacting the interests of citizens.
During the meeting, the heads of the specific committees submitted a request to intensify preparations for high school exams and to ensure that exams would not be leaked.
They also demanded the necessity of conducting a number of studies related to evaluating the new education development system.
Egyptian Minister of Education Tarek Shawki announced earlier the details on the new system for high school exams for the 2020/2021 academic year, amidst heightened precautionary measures.
Shawki said that the ministry provides two systems for students to take the exam – either by providing an electronic copy or and a paper copy for students with a bubble sheet.
The ministry will hand each student a printed question booklet and sheet, in addition to an electronic tablet without Internet access, he added.
"I advise students to solve the questions on the tablet, and the time is sufficient to fill in the answers to the two ways, the tablet and the bubble sheet, in order to provide students with two copies of questions and two copies of answers," Shawky said.
Shawky announced that the final year exams for high school will start on July 10 and end on August 2.
Edited translation from Al-Masry Al-Youm