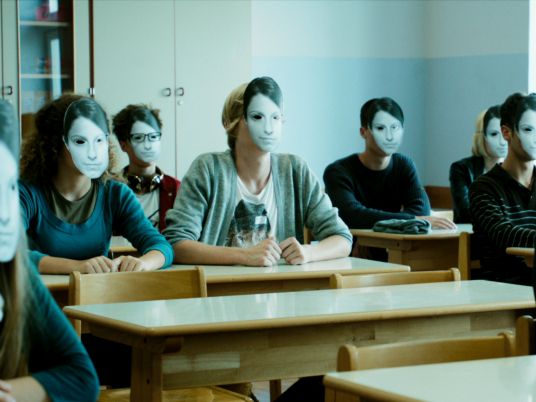 Panorama of the European Film is just around the corner! Get ready to experience cinematic chills triggered by the captivating foreign film industry's perspectives that, undoubtedly, make a statement among other movies screened throughout the year in Egypt.
The panorama's seventh edition will open its doors to audience from 19 November until 29 November featuring a compelling mixture of movies that have brought audience to their feet
during 2013 and 2014
.
Presented with a wide array of artistic creations andexquisite tastes, the programme of this winter showcases 40 award-winning feature and documentary movies from across Europe during ten consecutive days.
"In previous years, we screened films from all over the world included Egypt, but since the art house-cinemaZawya became a space for cinema from Egypt and the region all year round, this edition will focus on European films only," said Maryanne Khoury, founder and president of the panorama, during Wednesday's press conference.
Since the birth of the annual event, 'Documentary Rendez-vous' and 'Panorama Classics' sections have provided a platform of short documentary films that convey a hands-on experience through camera lens as well as the motion pictures that left marks in film industry.
But what stands out the most this year is 'Carte Blanche.'
Stephanie Sicard, the panorama's artistic director, explained the new section with an enthusiastic tone: "We asked three Egyptian directors-YousryNasrallah, Nadine Khan, and Ahmed Abdallah- to pick their favorite European film from all time and they will discuss with the audience how the film personally influenced their vision of cinema."
A notable segment of the panorama since its initiation in 2004 is Education and Cinema,which targets students from private and public schools alikein an attempt to open their eyes to new cultures and ideologies.
"There are more than 15 movies this yearthat will be selected with respect to audience's age groups and subjects aiming to raise Egyptians' awareness on artistic and critical thinking at young age," Khoury said.
Special morning screenings will take placeat Plaza Cinema in 6th of October City and City Stars in Nasr City, in an effort to provide children an easier access to movies,followed by a professional discussion on filmmaking.
Inspired by his mastery of the documentary form, the panorama decided to introduce the retrospective section to its extensive programme showcasing four films by the well-known German director and president of the European Film Academy in Berlin,WimWenders.
Besides putting a strong emphasis on the creative wealth of European film industry, the panorama is also a venue for the innovative and significant works of new talents presented through 'Emerging Directors' section.
Experimental, fiction, documentary and animation are among the film genresfalling under the 'Selected Dutch Shorts' segment, where the newest, best Dutch films by experienced filmmakers as well new talents are brought together under one roof.
Every year, the panorama dedicates a film section for a specific country screening the movies that have succeeded in impressing the audience and read awards. This year, the choice has fallen on Swiss Cinema, particularly documentaries, revolving around migration and identity related-issues.
When asked about the reason behind the co-funding of the European Union to the panorama, Reinhold Brender, deputy head of the Delegation of the EU, assured that cinema acts as a bridge between Egypt and Europe bringing both closer together as well as strengthening the cultural dialogue between the different countries.
For the first time this year, independent film theatre Zawaya in Downtown Cairo will host screenings along with Cinema Galaxy in Manial.
For the latest news and updates, check the official website of the panorama:
www.mifpanorama.com