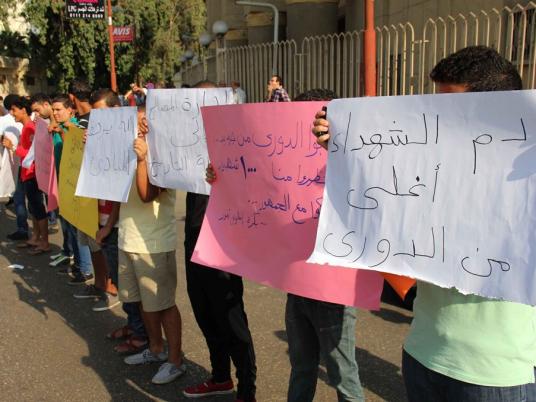 A panel from the Ministry of Transitional Justice would sanction civil marriage in a draft law on Christians' personal status, panel source said.
According to the sources, the draft law is largely typical to the existing statute, but the panel had to slightly modify the wording of some provisions that it believed would stir trouble if applied in litigation.
The draft amendments seek to resolve Christians' personal issues long disputed with the Egyptian churches, mainly related to the right for divorce and second marriage.
The source said the panel added a new chapter to the draft that regulates civil marriages as per requests by many Christians as means to resolve the crisis of those denied the right to divorce by the church.
But the amendments made by the panel drew objections from the churches, with the Coptic Orthodox Church insisting that the marriage procedure proposed by the panel would be unconstitutional.
Monsif Suleiman, a member of the church's Denominational Council, told Al-Masry Al-Youm that the church does not recognize the draft and that the document would not be binding for the church.
Church spokesperson Rafik Greiche, said the church was going to send the committee its proposals for the law before 26 November.
Andrea Zaki, deputy chief of the Evangelical denominational council, said they are still studying the draft and would declare their final stance on 24 November.
Edited translation from Al-Masry Al-Youm