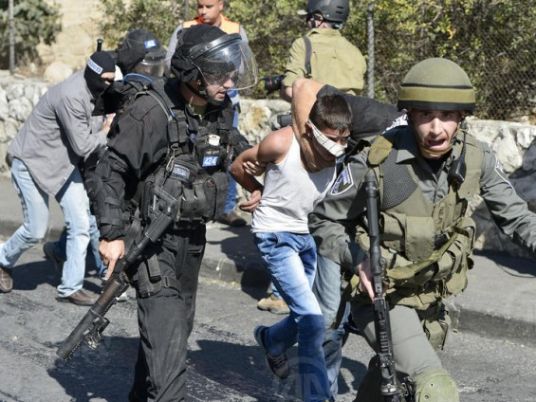 A Palestinian teen shot during clashes with the Israeli army in the West Bank died of his wounds early Saturday, Palestinian medical and security sources said.
The sources said 14-year-old Laith Khaldi of the Jalazon refugee camp was shot in the chest during clashes with Israeli forces near the Atara checkpoint on Friday evening and died hours later in hospital.
A spokeswoman for the Israeli army told AFP that "a Palestinian suspect hurled a Molotov cocktail at an army post in Bir Zeit. In response to the immediate danger, the soldiers fired toward the assailant, identifying a hit".
Clashes had erupted in the West Bank on Friday after a Palestinian toddler was burnt to death as the result of an arson attack by suspected Israeli settlers.
Also on Friday, a Palestinian man was killed and another wounded by Israeli fire when they approached a security fence separating the Gaza Strip from Israel, medical officials said.