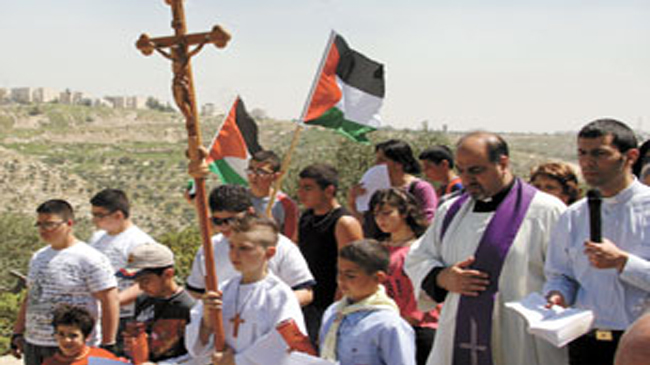 Palestinian Christians have protested against the Greek Orthodox patriarch of the Holy Land, demanding the resignation of Theophilos III for allegedly selling church land to Israelis.
Some 200 demonstrators rallied Saturday outside the Greek Orthodox patriarchate in Jerusalem's Old City. Some raised banners reading "Theophilos is unworthy."
The church is one of the largest real estate owners in the Holy Land. It is dominated by Greek clergy while the flock is overwhelmingly Palestinian.
Activists have presented documents they say show the patriarch sold land in sweetheart deals. They demand that the church open its books and that the patriarch resign.
Last month, about 300 Palestinian Christians and lay groups filed a complaint against Theophilos with the Palestinian attorney general, accusing him of "selling land to the enemy."