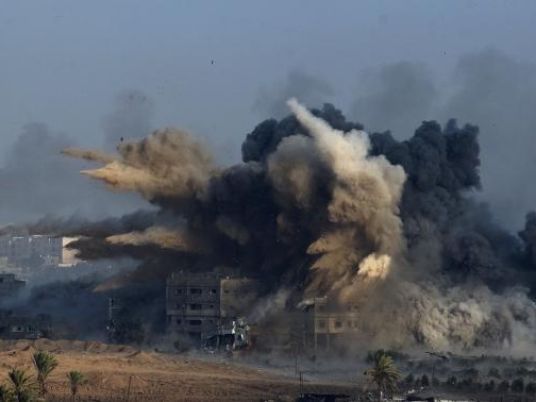 The Palestinian delegation in Cairo said it will not accept a further extension to a truce in Gaza without the recognition of the rights of the Palestinian people, said Spokesperson of the Islamic Jihad Movement in Palestine Yousef al-Hasayna.
"The delegation headed on Saturday to Cairo to resume talks over a ceasefire and to remove the blockade," he said. "The enemy will not be allowed to carry out more aggression."
The delegation said that it is determined to achieve serious agreement that suits the sacrifice of Palestinians.
In remarks on Sunday, Hasayna said the delegation will hold Palestinian meetings before the talks to reach a Palestinian agreement and propose it to Egypt.
The US administration, according to Hasayna, is a partner in the aggression. "The only guarantee is resistance and our Egyptian brothers," Hasayna added.
Egypt had reached on Wednesday a five-day truce between Israel and Hamas in Gaza.
At least 1,900 Palestinians and more than 60 Israeli soldiers were killed since the start of Israel's military operations against Gaza in July.
Edited translation from Al-Masry Al-Youm