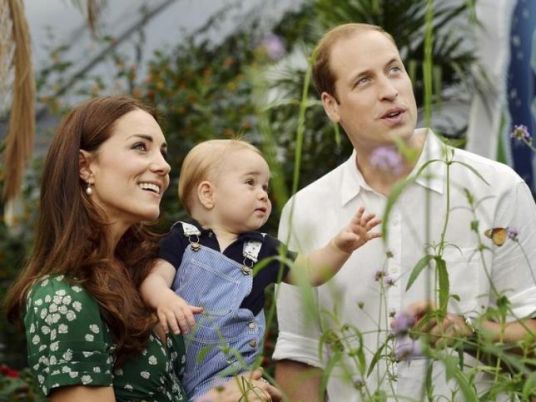 Britain's Duchess of Cambridge, the wife of Prince William, gave birth to a girl on Saturday, the couple's second child and a sister to one-year-old Prince George.
The royal family's newest member was born at 8:34 am (3.34 am ET), some 2-1/2 hours after Kate Middleton was admitted in the early stages of labor to St Mary's Hospital, West London, the couple's Kensington Palace residence said in a statement.
The baby princess will be fourth in line to the throne behind her brother George, father William and grandfather Prince Charles, pushing her uncle Prince Harry down a place in the royal hierarchy.
The baby, whose name has yet to be announced, weighed 8 lbs 3 oz and William was present at the birth, the palace said.
"Her Royal Highness and her child are both doing well," it added.
Both families of the couple had been informed, including the new baby's great-grandparents Queen Elizabeth and Prince Philip. She becomes the 89-year-old queen's fifth great-grandchild.
The birth will provide a welcome distraction for many Britons from the country's knife-edge general election campaign, which comes to a head with the vote next Thursday.
Britain's leading politicians took time out from the election trail to send their best wishes.