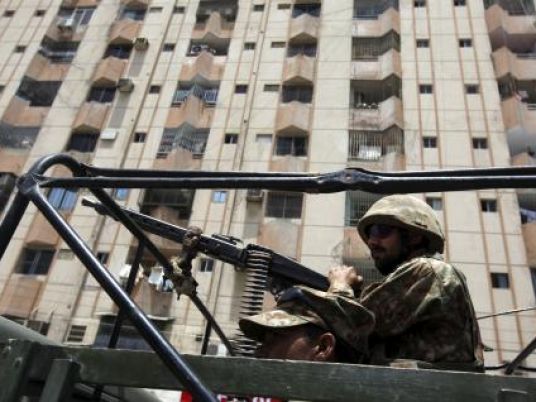 A Pakistani paramilitary force raided the home of the New York Times' national correspondent on Tuesday in what officials called a routine search operation for a terrorism suspect.
The search at the Islamabad home of Salman Masood came more than two years after Pakistan expelled the Times' bureau chief, Declan Walsh, during national elections.
A team of the paramilitary Rangers force arrived at Masood's house at around 7:30 a.m. (9.30 a.m. ET), he said, adding that the officers said they needed to search the home for a "terror suspect."
Pakistan's interior ministry said in statement that the raid was "in no way reasonable or acceptable", but did not elaborate why.
"There will be an investigation into why, how and on whose authority this raid was carried out," it said.
The Rangers force reports directly to the interior ministry, but because it is historically a border security force, the powerful army's top command is also involved in its management.
The Rangers force and the army's media wing could not be reached for comment.
Douglas Schorzman, a senior editor on the international desk of the New York Times, said the Pakistani interior ministry had said the visit was "part of a broader pattern of searches across his (Masood's) neighborhood this morning.
"It's still unclear whether that's true, though, and given the pattern of targeted harassment of Times correspondents in Pakistan by the authorities, we're taking this matter very seriously." The newspaper will conduct its own inquiry, he said.
Last July, the government gave Rangers special powers and put the force in charge of security in the capital, Islamabad, in case Pakistani Taliban militants tried to launch attacks in response to an army offensive in the country's northwest.
The Rangers have also been given broad powers in an ongoing security crackdown in Karachi, Pakistan's largest city, prompting criticism from opposition parties of a lack of oversight.
Masood said he was never detained. He later saw the same officers outside another house in the street.