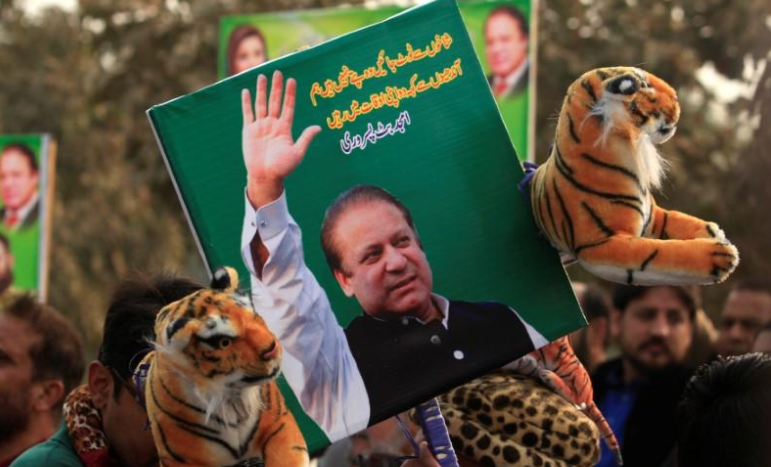 Pakistan's Supreme Court ordered on Wednesday that ousted Prime Minister Nawaz Sharif be removed as head of the political party he founded, six months after the court removed him as premier.
The order overturns a change in the law by Sharif's ruling Pakistan Muslim League-Nawaz (PML-N) that allowed the former premier to lead the party despite being legally banned from holding public office.
"The Election Commission is directed to remove name of Nawaz Sharif as president of PML-N from all official records," Chief Justice Saqib Nisar said from the bench.