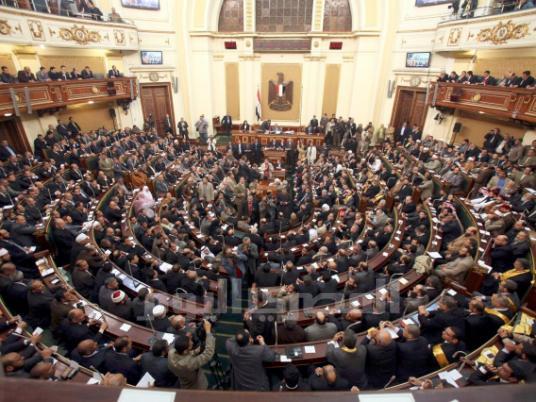 The People's Assembly's Budget and Planning Committee endorsed Monday an amendment to the law linking maximum wages to minimum wages, capping the former at LE50,000 per month.
The legislation stipulates that the montly pay for civil servants including the president, his deputies, ministers, governors and other corporate and public employees subject to civil worker laws should never exceed 35 times the minimum wage in the same institution.
The bill can now be sent for a vote in a general session.
MP Mohamed Kasba of the Muslim Brotherhood's Freedom and Justice Party requested that the president be excluded from the law, while a member of the FJP's parliamentary bloc, Ashraf Badreddin, asked if that was for the sake of the Brotherhood's candidate.
Brotherhood contender Mohamed Morsy is competing against former Prime Minister Ahmed Shafiq in the upcoming presidential runoff for the top post.
Badreddin contended that the president is a civil servant who gets his salary from the state's budget, claiming that the law would not apply to MPs because they are not civil servants.
Socialist Popular Alliance Party MP Abul Ezz al-Hariry, a presidential candidate who did not pass the first round of elections held last week, said he gets a pension of LE450 and his compensation as an MP is in the form of allowances and not a salary, adding that the law applies to MPs only in their original jobs.
The Finance Ministry said last July it had begun implementing a LE708 monthly minimum wage for current government employees, up from the LE444 paid under the previous budget. However, the law has yet to be implemented.
Edited translation from Al-Masry Al-Youm