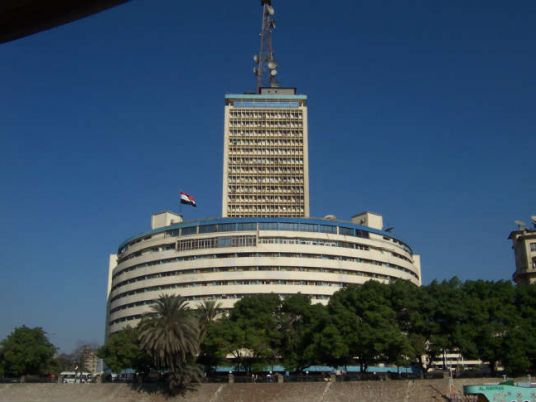 Ninty percent of male and female presenters with Maspero's Regional Channels Sector are overweight and have been granted a three-month deadline by which to slim down, according to the sector's chairman, Hany Gaafar.
The department includes eight state-run televion channels that cover the nation's various regions.
Gafar said that a committee will be formed of senior sector officials to evaluate the appearance, weight, and the general knowledge of presenters through a series of tests, pointing out that presenters who fail the test should be transferred to positions behind the scenes.
Article 101 of the regulations set by the Board of Trustees of the Radio and Television Union (Maspero) allow for the formation of a committee on an annual basis to evaluate the performance of presenters, according to Gaafar.
The article will be applied to "improve the image of Maspero through a better appearance of presenters", Gaafar said.
The plan has been criticized by some, with Hesham Attiya, a professor at Cairo University's faculty of Mass Communication, saying the focus should be on developing content rather than improving the presenters' looks.
Flabbiness and obesity do not only describe Maspero presenters, but rather the entire system applied in the state TV channels, according to Attiya.
The professor added that the output of the state-run media outlets based at Maspero is such that the channels have very few viewers. There are no political or economic studies that quantify the impact of Maspero on audiences, Attiya said.
Maspero presenter Nihal Kamal said that the same process of assessing state-TV presenters and requiring them to lose weight has been applied in the past, with some being taken off air permanently as a result.
The process was carried out confidentially in the past to avoid hurting the feelings of overweight presenters publicly, according to Kamal.
"This time, the decision was published in the media, which is a kind of libel that could hurt presenters," she added.
The development of media work should be through the content presented, not the appearance of presenters, she said.
Kamal gave the example of Oprah Winfrey, the famous American TV presenter, who is overweight but successful, with an enormous audience.
Edited translation from Al-Masry Al-Youm