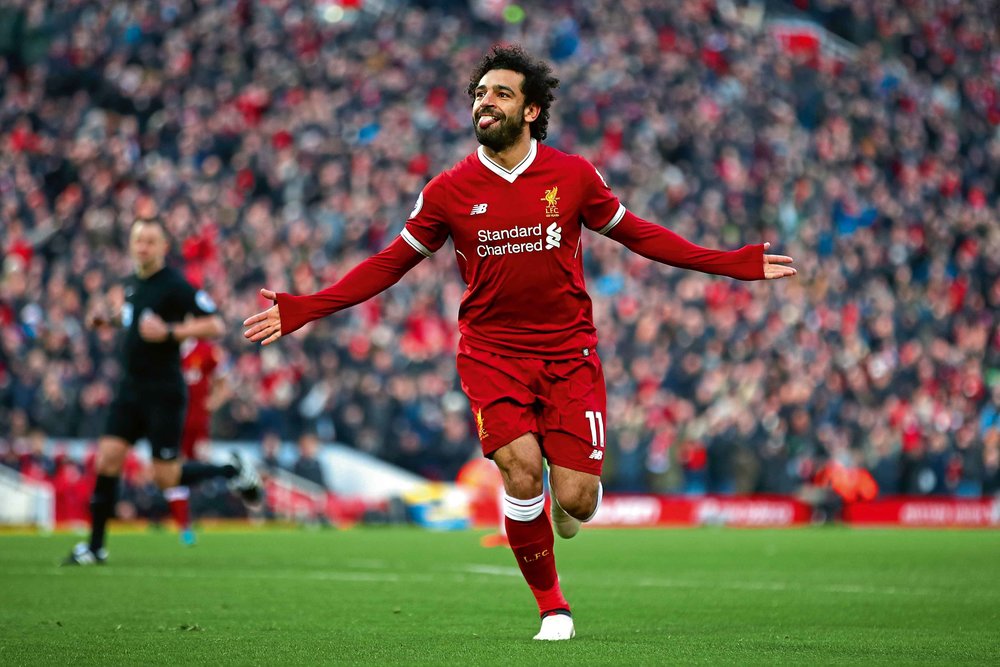 Egyptian international and Liverpool FC striker Mohamed Salah scored his 150th goal in all competitions with The Reds since his move in July 2017, becoming the tenth player to reach this number in the history of the English team.
Salah became the second fastest player to score 150 goals in the history of Liverpool, as he achieved this in only 233 games, after Roger Hunt, who needed only 226 matches.
1️⃣5️⃣0️⃣ goals in 233 games 🤯

𝙎𝙥𝙚𝙘𝙞𝙖𝙡. 🇪🇬👑 pic.twitter.com/DleK1V8NdE

— Liverpool FC (@LFC) February 19, 2022
Liverpool fans poured praise on Salah, after his brilliance and achievement of a historic tally, after the team's match against Norwich City in the English Premier League.
Liverpool had an exciting victory over its guest Norwich City, 3-1, on Saturday evening, in the 26th round of the English Premier League, after The Reds were behind by one goal.
Salah scored the second goal for Liverpool, after he overcame the goalkeeper and defense of Norwich City on the edge of the penalty area: hit a deceptive ground ball that landed in the far right corner of the net.
محمد صلاح يتلاعب بدفاع نوريتش ويسجل هدفاً جميلاً بعد تمريرة مميزة من حارس الريدز أليسون 😲👏🇪🇬#الدوري_الإنكليزي #ليفربول_نورويتش #PremierLeague #LIVNOR pic.twitter.com/Bepqa3SCjm

— beIN SPORTS (@beINSPORTS) February 19, 2022
In the hours that followed the Liverpool match against Norwich, Liverpool fans wrote, on social media many phrases of praise for their favorite star, to the point that one of them said that the Egyptian winger surpassed the Argentine Lionel Messi, the star of Paris Saint-Germain and the best player in the world for 2021.
One fan tweeted "I'm taking mo salah over prime Messi." Another tweeted "MO Salah is the Premier League's MESSI!."
A Liverpool fan called on the club's management to renew Salah's contract. Another fan expects Salah to win the 2022 FIFA Ballon d'Or award.
Mohamed Salah's contract with Liverpool expires in the summer of 2023, and the future of the Egyptian King looks ambiguous at Anfield, amid news that the club's management has refused the financial demands of the player's agent.