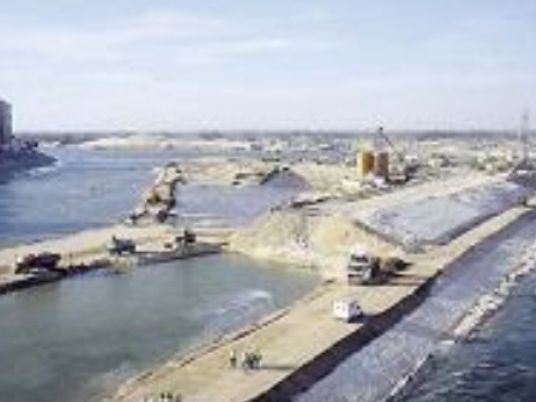 Irrigation Minister Mohamed Abdel Aaty received a report from the Reservoirs and Grand Barrages Sector on the latest developments of works carried out in the new Assiut Barrages Project and its hydroelectric plant, which aims to improve irrigation in 5 governorates at a cost of LE 4 billion. According to the report, over 90 percent of the project has now been concluded.
The project is scheduled to be finalized in September 2017.
The minister said that according to the report, 94.2 percent of the project's civil works have been concluded, while 93.60 percent of the hydro-mechanical work have been completed.
Hussein Galal, an engineer working at the site of the project, said that new Assiut Barrages Project is aimed at improving irrigation in five governorates namely Assiut, Minya, Beni Suef, Fayoum and Giza. With its hydroelectric plant, it constitutes an integrated water project aimed at generating 32 megawatts of clean electricity at an annual value of LE100 million.
The project includes the construction of a bridge of four traffic lanes, linking the eastern and western banks of the Nile, as well as two boat lifts for river navigation, Galal added.
According to Galal, the project will provide more than 3,000 jobs over the five years of its construction and 300 permanent jobs after its completion.
The Assuit dam was designed by the famous British engineer Sir William Willcocks who also concurrently designed and built the Aswam Low Dam, the first Nile reservoir, about 350 miles (560 km) up-stream.
It was constructed between 1898 and 1903, and in conjunction with the reservoir, provided for the diversion of river water into Egypt's largest irrigation canal, the Ibrahimiya Canal, during the low water season.
Edited translation from Al-Masry Al-Youm